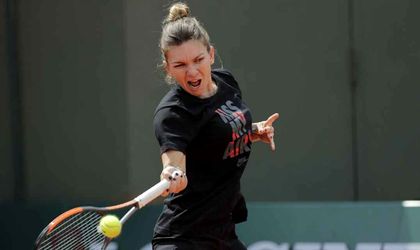 Romanian tennis player Simona Halep, the WTA No 1, defeated in straight sets Germany's Andrea Petkovic, 7-5, 6-0.
Petkovic, who is experiencing a return of form, put up a steady resistance during the first set, exhibiting the fighting spirit that took her to the top echelon of women's tennis. In the second set, however, she struggled with what appears to be a knee injury she received treatment for.
Halep will next meet the No 16 seed, Belgian Elise Mertens for a place in the quarterfinals of Roland Garros.