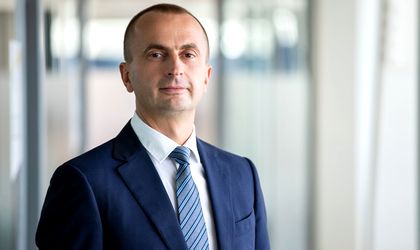 The COVID-19 pandemic has impacted Foreign Direct Investment levels across the globe. In 2020, investors were looking at the way the pandemic was handled in destination countries, apart from social and political stability, labor supply and cost-competitiveness of the country.
In Romania, the decrease in FDI was significant, but Romania's capabilities in the IT sector, logistics projects and retail development projects attracted investors, with 57 projects registered in 2020, which generated almost 2000 new jobs, according to the EY Romania Attractiveness Survey study, an attractiveness study dedicated to the Romanian market.
"Romania witnessed the highest GDP growth in the European Union in the first quarter of 2021, but the challenge is yet to be surpassed. The pandemic has modified global economic trends, causing modifications in investment plans and changing the factors investors take into consideration when assessing investment destinations. In order to make the growth of our country a sustainable and healthy one, Romania must establish itself as a stable, attractive investment destination", says Bogdan Ion, Country Managing Partner EY Romania & Moldova and Chief Operating Officer for EY South-East & Central Europe and Central Asia (CESA).
75% of investors state that their 2021 investment plans are no longer influenced by the COVID-19 pandemic, while only 5% say their investments were disrupted due to the outbreak. By comparison, in 2020, 43% of investors said they had been influenced by the local response towards the pandemic. The focus on this crisis is steadily decreasing and shifting towards the structural changes that this crisis generated, as well as allowing other factors to thrive in investment decision-making.
In the nest 12 month, 66% of investors plan to establish or expand operations in Romania in the next 12 months (above European average – 41%), compared with just 27% in 2020. Infrastructure, crisis management strategy, as well as the overall level of technology adoption are cited as the main factors considered by investors when thinking about investments in Romania.
On long term, 41% of investors believe Romania's attractiveness will improve during the next three years and the main priorities should be: supporting SMEs (36%), encouraging environmental policies and attitudes (33%) and improving product quality and added value of services (31%).
Romania's foreign Direct Investment in times of the COVID-19 pandemic
In line with the overall European market and the previous year trends, the software & IT sector in Romania attracted the largest numbers of FDI projects, with a 32% market share. Wholesale, retail & distribution sector ranked second, with a 18% market share. The sector generating the largest number of jobs, occupying the third place, is set to be the electronics industry.
Last year's first runner-up, business services sector, suffered a substantial decrease (-10% in market share).
Large cities, still the most popular FDI destination. Logistics, a growing opportunity
Bucharest, Cluj-Napoca, Timisoara, Brasov, Iasi, these 5 cities represent the location of almost 70% of all FDI projects of 2021, clearly demonstrating the preference of foreign investors for large, developed destinations.
In terms of types of investment projects, logistics dominated the FDI arena, with almost one third of the projects announced for 2021 focusing on this type of operations. Sales & marketing projects follow on the second place, and surprisingly, on the third place, research and development projects. The latter type of activity shows a new interest coming from foreign investors in this area, considering Romania has not attracted R&D many projects in previous years.
The most attractive regions for investment
Bucharest has been the top FDI destination in Romania for more than a decade. Nevertheless, investing intentions gathered in the survey shows a new interest for other regions, particularly the Western region of Romania, as well as South-Eastern region of Muntenia. The North Eastern part of Romania has not witnessed significant improvements in terms of FDI, mostly due to the lack of appropriate infrastructure.
5 steps to improve Romania's attractiveness:
Prioritize digital transformation: The digital transformation seems to be a common and pressing topic for investors around the world. Technology-related resources have influenced for some time now the destinations where investors choose to expand or establish operations, but never have these factors been so powerful for businesses and consumers. The pandemic accelerated the need for digital skills and digital infrastructure & services.
20% of the financial aid allocated to Romania from the Recovery and Resilience Facility must be used to foster digital transformation through the digitalization of the public administration, cloud capabilities, rapid broadband services and digital upskilling. It is safe to say we are entering a new digital era, a period where innovation, education and digital adoption could provide Romania with a competitive advantage in the region.
Investment in reliable infrastructure: In order to attract investors currently hesitant to expand operations in other countries, investments in infrastructure may prove crucial. Luckily, Romania will access considerable aid though the Recovery and Resilience Facility, with almost 30% being destinated for transport infrastructure, a much awaited and needed investment. 
A green economy for Romania: Romania has multiple opportunities to make considerable change towards an environmental-responsible economy through the Green Deal and the Just Transition Mechanism, as well as other funds that address the green economy: the Recovery and Resilience Facility, the Innovation Fund, the Modernisation Fund. In order to succeed in this transition, the active involvement of the business sector is needed in these plans for a green, circular European economy.
Decarbonizing and improving environmental responsibility are considered top priority by half of investors. Climate policy and regulations are being followed by investors closely, while consumers are becoming increasingly aware of the impact that companies have on the environment and their overall environmental responsibility strategy.
Europe's ambitious plans to be carbon neutral by 2050 and to reduce greenhouse gas emissions by 55% by 2030 creates a huge amount of foreign investment opportunities such as new renewable energy (wind and solar), industrial green hydrogen and electric vehicles manufacturing.
Support small and medium-sized enterprises and focus on stimulus and attractive fiscal policies: Small and medium-sized enterprises were the most affected by the pandemic, due their weaker supply chain capabilities, financially fragility, smaller cash buffers, as well as limited resources to adopt digital tools for business resilience.
Most investors in our survey position support for SMEs as the top issue Romania should focus on in order to become more competitive in the global economy. Stimulus and rescue packages can play an important role in this matter, as long as they do not represent a burden for the economy. Moreover, public policies directed towards the stimulation of entrepreneurship can drive Romania's economic growth and at the same time make it more attractive for investors looking for a strong business sector
Support the labor force and skills development: Talent is often considered one of the most important factors for investors when evaluating a country as potential FDI destination. Supporting the local labor force is an imperative for any country targeting economic growth, since a skilled working population is a key factor for any foreign investors.
Considering the employment loss and the shifting in labor dynamics generated by the outbreak, decision-makers, the academia and businesses should collaborate to support and ensure that the local labor force is equipped with the skills that businesses will need in the future. Reskilling and upskilling are central elements in acquiring much-needed digital skills.