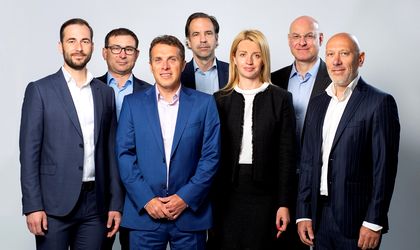 BlackPeak Capital successfully completed first closing at EUR 68.5 million of its target EUR 120 million BlackPeak Southeast Europe Growth Equity Fund. The Fund targets growth equity investments of EUR 5-10 million/transaction in order to support dynamic SMEs in Romania, Bulgaria, Slovenia, Croatia, and Serbia.
The Fund focuses on partnering with the region's outstanding entrepreneurs who have the ambition to build world-class companies on the basis of continued innovation, organic growth, and add-on acquisitions. BlackPeak Capital has a generalist sector approach with strong preference for IT/software, niche manufacturing, business services, healthcare, and consumer sectors. 
 "This is a major milestone for BlackPeak Capital and for the regional private equity ecosystem. Romania and Southeast Europe are already home to entrepreneurs who have built global or European leaders in specific niches and we are very excited about the opportunity to be able to partner with some of them. Romania is one of the Fund's priority markets and we are very excited to start operations here. We are proud to have the first Romanian mandatory private pension fund managed by BCR Pensii SAFPP among our investors and we trust that we are going to provide the diversification opportunities and long-term gains that such institutional investors are looking for", declared Dorian Macovei, the Managing Director of BlackPeak Capital Romania.
Romania premier
The first round of BlackPeak Southeast Europe Growth Equity Fund capitalization was subscribed by European Investment Fund (through COSME and Jeremy programs), European Bank of Reconstruction and Development (EBRD), International Financial Corporation (IFC), Privately Managed Pension Fund BCR, administered by BCR Pension Fund S.A.F.P.P S.A ('BCR Pension') and other private institutional European investors.
BlackPeak Capital builds on the successful track record of BlackPeak Fund I, which invested in 12 companies, including global innovation leaders such as Walltopia, International Power Supply, Software Group, Bulpros, and others.
Investment in Romania
"The Fund provides investors with an opportunity to tap into a largely underserved market where demand for growth equity far outstrips available supply. The regional economy has a combined GDP of more than €420bn, is likely to grow faster than the rest of the EU, is dominated by SMEs, and yet there are only a few private equity funds providing a 5-10€ million growth equity per transaction", said Niklas Pichler, partner of BlackPeak Capital.
BlackPeak Capital was established in 2014 by Rossen Ivanov, Ivailo Gospodinov, Kiril Ivanov, and Angel Stefanov. The team is expanded with Niklas Pichler, formerly at Mezzanine Management, joining as Managing Partner and Dorian Macovei, formerly at EMSA Capital, joining as Managing Director. 
BlackPeak Capital sticks to its' engagement to create economic, social and environmental positive and significant impact in the region. BlackPeak Capital will operate from the four regional offices from Bucharest, Sofia, Ljubljana and Vienna.