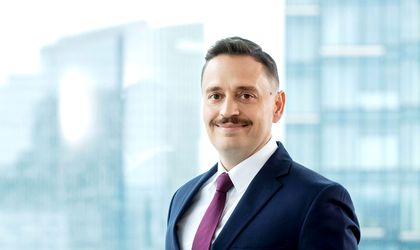 XTB, a platform offering the ability to invest in more than 5,500 financial instruments worldwide, including stocks and ETFs, is accelerating growth. Global fintech is launching a "Free Stock for a Good Start" campaign to popularize stock investment knowledge.
Any new individual client who opens an account with XTB starting at 8:00 a.m. on January 9, accepts the terms and conditions of the promotion and makes a deposit, will receive a free share.
The promotion will be supported by an intensive marketing campaign – advertising videos featuring world sports stars – mixed martial arts champions Joanna Jędrzejczyk and Jiří Procházka, as well as an online campaign with MMA fighter Conor McGregor, who are all XTB ambassadors. Campaign video will be broadcast on top TV channels, radio and social media, among others.
Technology development makes investing increasingly accessible and widespread. Through education and intensive promotion, we are encouraging individual clients who invest their money to use technology that allows them to manage their investments easily and intuitively – said XTB CEO Omar Arnaout.
In the first three quarters of 2022, XTB earned a net profit of 753 million lei, more than four times as much as in the same period of the previous year. The total number of clients exceeded 581,000 so far, and the number of active accounts amounts to 152,000.
Such a large increase has been possible thanks to intensive development of the functionality of XTB's flagship application – xStation, and the growth of the number of financial instruments offered, as well as active marketing campaigns, supported by XTB ambassadors, world-renowned sports stars.