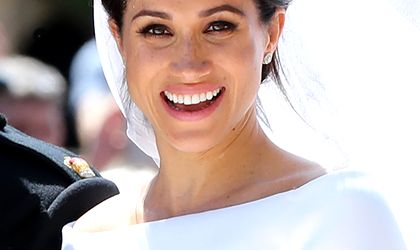 One of the prerogatives of marrying a prince is having your own customised coat of arms. Duchess of Sussex Meghan Markle received hers today, and she played an important role in conceiving its final design, official sources say.
The coat of arms was designed to epitomise Meghan, and bears symbols of her Californian past – her previous home in California and the future – new residence at Kensington Palace.
The coat of arms features a blue background on the right hand side of the shield, representing the Pacific Ocean, symbolising the place where the Duchess grew up. The hot Californian sun is represented by the two rays of sun placed across the background, and the three quills included in the design are meant to depict "communication and the power of words".
The golden poppies, the American state's official flower, is a further reference to Meghan's homeland.
Although Meghan played an important part in the design, it was approved by the Queen and garter king of arms and senior herald in England Thomas Woodcock.