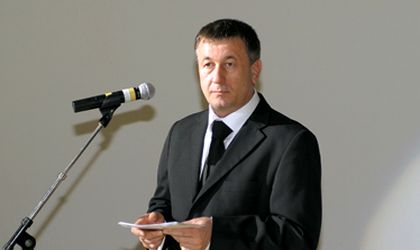 MTZ Belarus will control half of the future tractor producer, while Semanatoarea will hold 20 percent of the shares. The remaining 30 percent will be divided between Myo-O and several individuals.
Rombel Traktors' annual production target is 4,000 tractors, which will mainly go to the local market. The company estimates achieving EUR 70 million in yearly sales. "The local market can absorb around 2,500 tractors per year. We hope to sell this number, mainly since we have set up a leasing system which we use in Semanatoarea's case," said Ion Radulea, president of the Myo-O group, the main shareholder in agricultural tools factory Semanatoarea.
The tractors produced by Rombel Traktors will be sold for some EUR 15,000 each. As for the exports, the main destination countries will be the Republic of Moldova, Ukraine, Bulgaria and Serbia.
Semanatoarea was initially interested in the Tractorul Brasov privatization, along with Indian Mahindra & Mahindra. Neither of the two companies were successful in the deal. Semanatoarea decided to form a partnership with a foreign producer in order to produce the entire array of agricultural machines, which is a worldwide tendency, said Radulea.
Corina Saceanu