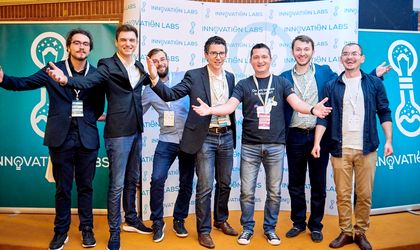 Mihai Rotaru, co-founder of Clever Taxi, the most used e-hailing platform in Romania, is investing in one of the most promising startups in the market: Appsulate, the Start-up Excellence Award winner at Innovation Labs 2018.
"We have announced since I sold Clever Taxi that one of my plans is to invest in promising local startups to make my contribution to the development of the technology entrepreneurial environment. Apps has attracted my attention through the extremely well-formed team and the innovation it proposes. I see a tremendous potential in their gradual transformation into leader in the cyber-security area, especially in the context of a future in which the work environment is moving to the remote increasingly," said Mihai Rotaru.
The Appsulate team is represented by Alex Negrea and Uli Mittermaier. Startup has its headquarters in Boston, and its actual development center is in Bucharest. The app helps organizations fight cyber attacks by protecting critical web applications with a virtual shield.
Appsulate allows access to applications that contain sensitive data through a protected, high-visibility space and protection against malware attacks. Thus, Appsulate prevents data loss or theft. Apps run in cloud, but also by inserting a USB stick. The platform offers advantages to both companies and employees, facilitating flexibility and autonomy in the work schedule.
The Appsulate Team was awarded this year with the Start-up Excellence Award in the Innovation Labs Preacceleration and mentoring program.
Mihai Rotaru is a Romanian entrepreneur who founded three companies, including Clever Taxi that, in 2017, was bought by Daimler Mercedes for EUR 10 million. His interests focus on marketplaces, SaaS and artificial intelligence, and is involved as a mentor, adviser and investor in the local market.