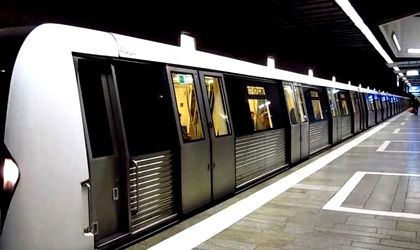 Bucharest subway company Metrorex has announced that it would acquire 13 new trains for the Drumul Taberei-Eroilor segment, currently still in construction, for EUR 109.4 million, according to news.ro.
The company said that the tender announcement has been published in the Electronic Public Acquisition System (SEAP).
Metrorex has also reserved the right to also acquire a maximum of 17 other trains for the Eroilor-Iancului segment, on which construction has not yet started.
"The project is financed through the Loan Agreement signed by the Romanian Government and the European Investment Bank, through co-financing, state budget and EIB loan," said Metrorex in a statement.