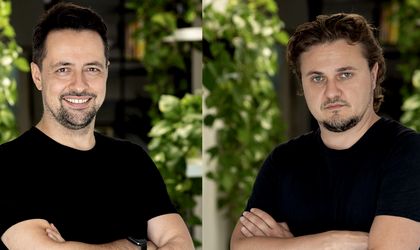 Metabeta, the first data-driven startup investment platform in the EU, raises 500K euro as a seed investment from a VC fund and various business angels. The funding will be used to accelerate the growth of Metabeta into a marketplace that accurately matches investors and start-ups, based on real-time and transparent data.
By Romanita Oprea
Metabeta plans to develop the platform using machine learning combined with expert reviews, in order to change the way the current European investment market looks like, collaborates and makes decisions.
Metabeta was founded in 2019 in Romania by serial entrepreneurs Marius Ursache (also known for co-founding Eternime and being a teaching fellow at MIT and Entrepreneur in Residence at Techstars and Singularity University) and Vlad Bodi (known for Maxcode, Thinslices and Bepretty, one of the leading B2B marketplaces in LatAm).
"The status-quo in the industry is mostly warm introductions and pitch decks, sometimes outdated Excels or CRMs. All these usually mean inaccurate or misleading data, which translates into investment decisions based on gut feeling rather than on real performance metrics. Through Metabeta, we make the startup fundraising process more meritocratic and shorter, while investors reduce analysis time and cognitive biases and also discover the best startups faster. Also, we want to make Metabeta know-how available at a large scale for the EU, as data and AI have started being used in the investment process, but mostly remain the privilege of big venture capital firms that develop their in-house solutions. Instead, we aim to create the next OK Cupid for all interested investors and startups founders", points out Marius Ursache, Co-founder and CEO of Metabeta.
Metabeta uses a hybrid intelligence approach (both accurate performance metrics and human experts) to evaluate early-stage startups. A network of thousands of mentors and diligence experts are involved in evaluating the startup profiles using weighted scorecards, while bringing data from integrations with analytics and financial sources such as Stripe, Quickbooks, Xero, Hubspot and other platforms, in order to accurately evaluate the traction and performance of the companies.
Currently Metabeta works as a data-driven investment platform that helps investors and startups collaborate better and more efficiently, through the entire investment lifecycle. Startups can create a detailed investment profile that they can share progressively with investors, while investors (accelerators, angel groups and venture capital firms) can configure dealflow forms, request various information and evaluate startups using objective criteria and external diligence experts. Post-investment, Metabeta helps startups and investors keep in touch in real time, by sharing metrics, reports, discussions and notes, all in one place.
Metabeta aims to become a SaaS (Software as a Service) enabled marketplace until the beginning of 2022.
"While a majority of investors use the same processes and tools that were used 20 years ago during the dot-com boom, there are clear signs of radical changes ahead – from leading investors developing their data/ AI proprietary tools in order to identify the best deals early to evidence that machine learning algorithms perform better than humans by reducing cognitive, racial and gender biases to VC funds shifting towards heavy investments based on a data-driven approach", adds Vlad Bodi, Co-founder and Chief Product Officer.
Metabeta has gathered more than 4.500 users across Europe, with a team of 11 people and a solid history of participating in various accelerator programs across the globe, such as the Advancing AI organized by Google & Techcelerator, Startup Wise Guys pre-accelerator and Data Market Services accelerator. The recent seed round was led by Neogen Capital (an investor in BestJobs, Clever Taxi, Vivre) and a group of 15 Romanian angel investors.