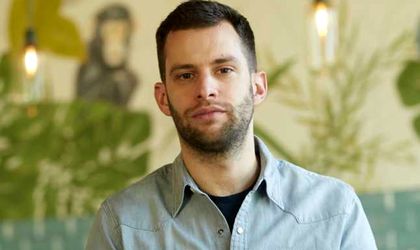 Autonom Ventures, founded by Dan and Marius Ștefan, grants a new round of investment to Kané Group, joining the existing investors: tech entrepreneur Ciprian Morar (founder of Lateral Inc.), Andrei Pitiș (founder of Simple Capital) and Mihaela Mitroi (one of the best tax experts in Romania).
Founded by Răzvan Crișan and David Maguet in 2014 and developed together with Ciprian Morar since 2016, the Kané Group has created a series of brands that have quickly become some of the most appreciated both locally and internationally. Concepts such as Kané – New Romanian Cuisine, M60 Specialty Coffee, Mamizza – Mother of Pizza, Mercato Kultur and the Localnicii platform are just some of the projects that formed the basis of Kané Group's first stage of development.
Since the very beginning, the group has specialized in creating hospitality ecosystems bringing together multiple local entrepreneurs who, together, are creating concepts focused on solid teams, ingredients that are very easy to locate and, above all, on good quality experiences. The focus on creating experiences is even more important in the post-pandemic period, already characterized by guest's very strong desire to return to restaurants and mainly to those offering quality experiences.
The business model developed by Kané Group implies the creation of original concepts in locations fitted out by the space owners who, in this way, become indirect co-investors, a model that leads to the development of unique brands, designed for each particular building.
In the next period, Kané Group will announce a series of innovative projects, developed in partnership with a series of top Romanian companies, which demonstrate the viability of this model. A very important pillar in the development strategy are the projects involving the group working closely with building owners to provide a solution to the question "what will the future of office work look like".
"When I started in this field, I was presented with the following statistics: 9 out of 10 independent restaurants fail in their first year of life. Since 2014, I have been looking for a solution to this problem and I think that in the end I found a business model that works. The best restaurants in the world are built around a very talented team who usually does something unique. On the other hand, in order to open the restaurant of your dreams, you must first make what is actually a real estate investment, which is often huge for someone just starting a business. Our model, which will become more and more visible, is to create a connection between the very talented people in hospitality and the space owners who understand that a good restaurant or cafe are in fact strong anchors which, in the post-pandemic period, often become a main reason for coming to the office or choosing where you live." Răzvan Crișan, co-founder of Kané Group.
—
"We are glad that, alongside with Ciprian, Andrei and Mihaela, we have the opportunity to support and accelerate Kané Group's development, through a new round of investments. When we are taking the decision to invest, we are looking for ambitious, innovative and well-run businesses, but we also look for some essential criteria, such as alignment in terms of values, competence and business principles. The ecosystems built and the solutions offered by Răzvan, together with a team of very talented people, are welcome at a time when the key words are: reconnection, unique experiences, differentiation and agility." Dan Stefan, co-founder of Autonom.