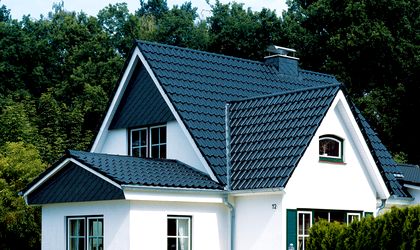 CREATON, a German ceramic tiles manufacturer with a history over 130 years and member of the ETEX international group, entered the Romanian market 10 years ago and quickly became a leader in the region, reporting sales of EUR 65 million and a 22% market share during this time.
These numbers place Romania in second place in terms of sales in the region, closely trailing behind Hungary. The activities of CREATON in Bulgaria and Moldova are also managed from Romania, and out of the EUR 9.7 million turnover in the three countries, 90% of sales were generated in Romania in 2019.
"This figure indicates that Romania is on the second place in sales in South-East Europe, close to Hungary. For South-East Europe we are talking about a 37,5 million euro turnover in 2019." Says Manuel Buturugă, Sales Director, CREATON South East Europe.
In the ten years on the Romanian market, CREATON has conducted some landmark projects, such as the roof of the church in the ensemble of the "Happy Cemetery" museum in Săpânța, the roof of the Vulturul Negru palace in Oradea – the most important secession style monument in the city, or the Military Hospital of Timișoara.
"The sales we had in Transylvania represent 60% of the total sales in Romania, but there is an increase in demand outside the Carpathian arch that only 6 years ago represented 15% of the total sales in Romania. The average investment for a project is 3000 – 4000 euros, for a roof coating with a surface of 200 sqm. These costs include the accessories that ensure extra performance for the coating system – the anticondensation membrane, the ceramic ventilation elements or the safety systems for the roof." Adds Manuel Buturugă.
For the next years CREATON forecasts a moderate 5-6% growth of the market of ceramic and concrete coatings in Romania.
"For the years to come we aim to enhance the market share and increase the production capacities of the factories in Hungary, Germany and Poland. We also estimate a sharp increase in the demand for tiles and flat interlocking tile models, which will be the main factors in boosting our sales." Concludes CREATON's Sales Director.