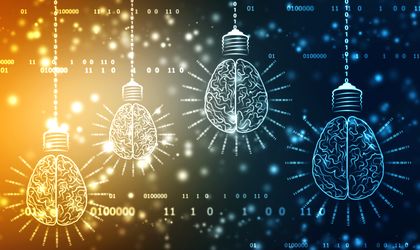 Investment activity in Romanian startups will remain strong in 2020, with tech entrepreneurs set to remain in the spotlight, while at the European level venture capital deals exceeded over EUR 25 billion in the first nine months of 2019.
Around EUR 1 billion was invested in startups across Central and Eastern Europe (CEE) in 2019, according to a report by How to Web. Locally, several funding deals in the millions and tens of millions of euros were closed.
"The Romanian startup ecosystem has grown a lot in the past couple of years, which is a sign of maturity and stability. Also, more venture funds have been developed and angels are always looking to meet young entrepreneurs with exciting startup ideas," Andrei Avadanei, the CEO of Bit Sentinel, a cyber security company, told BR.
Two significant investment deals were carried out on the market at the end of 2019. Local tech startup FintechOS raised USD 14 million to develop its platform that helps financial companies to upgrade their infrastructure. The funding round was led by Digital East Fund with the participation of current investors GapMinder and Launchub Ventures. Elsewhere, TypingDNA, a Romanian behavioral-biometrics startup, raised a USD 7 million Series A round led by Gradient Ventures, Google's AI-focused venture fund, with the participation of GapMinder Ventures and Techstars Ventures, as well as other prior investors. "2020 will be another huge year for the development of the startup scene. The chances of witnessing the rise of new unicorns are quite high when looking at the advancement of FintechOS or TypingDNA, two companies which we've also supported significantly," Cristian Dascalu, partner at Gapminder and Techcelerator co-founder, told BR. The local entrepreneurial ecosystem has developed significantly in less than a decade. Just back in 2013, there was a "stigma" around the term entrepreneur, says Andreea Moldoveanu, executive manager of Innovation Labs, an organisation which was founded that year. She says this perception was strong among young people because they were not aware of what an entrepreneur actually did and how this could be turned into a real profession.
"Back in those days funding was harder to obtain and people were less open to experiencing failure, both as founders as well as investors. Over the last few years the community has learned from each individual's experience and has grown in knowledge as well as in confidence and openness towards taking new opportunities and crossing borders," Moldoveanu told BR.
Hot industries for investments in 2020
The most exciting sector for startups this year will be Artificial Intelligence as Romania follows the global trend, suggested Dascalu of Gapminder. Financial technology, eHealth and cybersecurity will also record strong growth.
Avadanei of Bit Sentinel also sees funding potential for startups doing infosec, machine learning, AI and Big Data. He adds that cybersecurity and fintechs hold a leading spot on the local entrepreneurial market.
Business sectors that will remain attractive for investments this year are retail, IT/technology and services, said Ionut Sas, partner at professional services firm PwC Romania. The AI field is set to record a massive increase in investments in the following years, with AI experts being in high demand across the world. Spending on AI systems will reach USD 97.9 billion by 2023, compared to USD 37.5 billion in 2019, according to a report by International Data Corporation (IDC). The global industry's annual growth rate between 2018 and 2023 will stand at 28.4 percent.
"We expect Romania to follow this growth trend even at a higher rate," says the Gapminder partner.
The big question on investors' and founders' minds is which industry will generate the next unicorn, meaning a startup that reaches a valuation of at least USD 1 billion. UiPath, the robot process automation (RPA) pioneer with Romanian founders, was the first to reach this milestone.
Sas says that investors are looking at possible deals in Romania following the meteoric rise of UiPath, which reached a valuation of USD 7 billion last spring.
"The replication of the UiPath model, which became the first unicorn with Romanian roots, is difficult, and I think it first depends on how Romanian start-ups will manage to bring innovation and become visible to attract investors' interest, as well as how they will be able to scale their sales and footprint fast to a global level. They have to work hard and have a certain share of luck, coupled with inspiration and a great scaling team and strong business partners," Sas told BR. He predicts that the IT sector is likely to generate the next unicorn startup.
In the medium term, we might see more investments in startups, especially in the tech field, carried out by multinational and mature entrepreneurial companies, predicts the PwC Romania partner.
"The presumption of soon having a new Romanian unicorn sits on very healthy ground, as we, as a community, have built a 'playground' where all the relevant stakeholders (founders, mentors, angel investors, venture capital) are coming together and supporting each other to create strong businesses out of enthusiastic ideas," adds Moldoveanu of Innovation Labs.
Europe VC activity remains strong
Deal-making on the European venture capital market was set to reach north of EUR 30 billion in 2019, exceeding the previous year's result by almost EUR 5 billion, according to a report by PitchBook. Last year's performance was driven by Klarna, Europe's highest valued VC-backed company, which raised its biggest round of EUR 411.2 million.
"We think that while unicorns with multibillion-euro valuations remain in the ecosystem, deals of this magnitude will continue to be the norm," the report says. Across Europe, the average VC funding deal for startups went close to EUR 2.5 million.
Meanwhile, investors in Europe and the US are working with founders to build a profitable path for startups.
"Investors are willing to pay for a bit more certainty on profitability and a bit more reality around growth," said Evan Damast, global head of equity and fixed-income syndicate at Morgan Stanley, according to the Wall Street Journal. As some of the unicorn startups went public in the US in 2019, results have been mixed. Ride-sharing players Uber and Lyft are among the nine companies that raised over USD 1 billion from going public and their shares are trading more than 30 percent below their initial public offering (IPO) prices. By contrast, companies that recorded small losses or were slightly profitable saw an increase in their share prices following their IPOs. For instance, shares of Zoom Video Communications, a videoconferencing platform provider, saw an 80 percent surge in its shares.
For 2020, all eyes will be on Airbnb, which could go public although it hasn't turned a profit yet. Its progress on the stock exchange could also be a litmus test for investors' expectations, which could also be reflected to some extent in the further development of the local entrepreneurial sector.