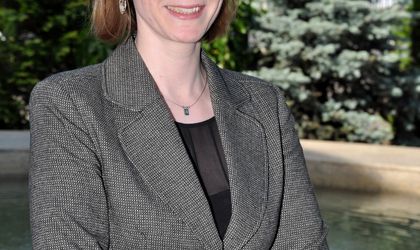 The economic crisis took its toll on foreign direct investments to Romania last year but German investors have defied the trend. Germany was the third biggest foreign investor to Romania in 2009, with investments amounting to EUR 2.86 billion, compared to EUR 2.3 billion at the end of 2008, Julia Kohlheim, head of the economic section at the German Embassy to Bucharest, told Business Review.
Simona Bazavan
How much did German-owned companies invest in Romania last year and how did it compare to 2008?
In 2009 German direct investment in Romania amounted to EUR 2.86 billion. Representing about 11 percent of overall FDI, German direct investment ranks third in Romania. However, its real significance is much larger, as some German firms make their investments in Romania through their non-German subsidiaries. Nevertheless, 17,000 firms with German financial participation were listed in Romania in 2009, with a majority of them small- and medium-sized enterprises. This signifies an increase in comparison to 2008 when the figure was just over 16,500 enterprises. At the end of 2008 their investment stood at about EUR 2.3 billion. After the significant drop in overall FDI to Romania in the first half of 2009, German direct investment steadily grew over the second semester as German companies decided to uphold their pre-crisis investment decisions. This is proof that German firms continue to be interested in the Romanian market and in sustainable economic relations.
What were the most important German investments in 2009 and what industries were targeted by German businesspeople and companies?
Although 2009 was a difficult year, German companies continued to invest in Romania. Several important investments were made in the aviation and automotive sectors, food and retail and even the construction sector. But also other areas have remained of interest to German investors despite the crisis.
What do you consider to be the opportunities of the Romanian business environment for foreign investors?
Romania continues to be an important market with high growth potential as there still exists an enormous pent-up demand and development needs. Its strategic geographical position and relatively low labor costs add to Romania's attractiveness for foreign investors. A specific opportunity for German investors presents itself in Transylvania and Western Romania where the German language is still widely spoken.
However, German – as well as other foreign – investors are confronted with several impediments to their business in Romania. This in turn presents a hindrance for Romania's economy to reach its full potential.
From your contact with German companies, what should the Romanian authorities do to help foreign investors?
A business environment conducive to investment is absolutely essential. Romania should therefore tackle its issues in this area to help foreign investors: The problem of corruption and the lack of transparency in procurement proceedings need to be addressed as well as a reduction of bureaucracy. Also, investors depend on predictable decisions in administrative procedures and in the justice system. Contractual obligations have to be met and the problem of payment arrears and delayed VAT returns needs to be solved in order to secure further investment. Investors would also be helped by the improvement and expansion of infrastructure, while the development of non-academic professional training and vocational schools would address their problems with regard to the lack of skilled personnel. In these times of crisis, consistently following its reform agenda is important for the government to boost investors' confidence in the Romanian market.
There has been much talk lately about the possibility of increases to VAT and the tax on profits. What do you think would be the effect of such measures on foreign investments?
The priority for the Romanian government is the reduction of the budget deficit and the consolidation of the state budget in order to prevent a worsening of the overall situation. Tax hikes were discussed with the IMF as one alternative to achieve this aim. The Romanian government opted for measures on the expenditure side, taking into account that a tax hike might affect the recovery of the economy and also investment decisions.
How do you see future German investment projects in Romania? Can you give any names or mention industries where they might be coming from?
German investors established here have chosen Romania for a long-term investment and they want to continue in this vein. However, some of their planned investments have to be put on hold until the end of the economic crisis and until there is a palpable improvement in the business environment.
Interesting prospects for new investments can be found in the renewable energy sector because of the very specific expertise and excellent skills of German companies in producing the necessary components and managing green energy facilities. Energy efficiency and environmental technology, especially the water and wastewater sector, with the possibilities of EU funding offer ample business opportunities. Automotive and the automotive supplier industry, agriculture, food and packaging industry, mechanical and plant engineering and aviation as well as IT and the health and retail sectors will continue to be attractive areas for investors.