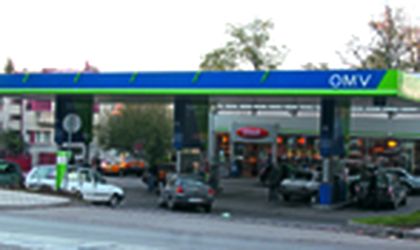 "OMV Romania will not be concentrating in the next period in a quantitative development of its filling station network, but rather a qualitative one. Our intention is to diversify the services that we offer in OMV gas stations and to expand in all current networks the new services that we have introduced this year, for instance wireless internet," OMV officials told Business Review. Currently, OMV filling stations number 77 and the company has announced that by the end of the year another two mobile gas stations will probably become functional on the A2 highway. This year, the energy giant has invested approximately EUR 10 million in network expansion. Asked about the company's results at nine months, OMV Romania representatives spoke only of "positive results," but avoided giving specific details.
Meanwhile, MOL Romania's fuel distribution network has recently reached 130 filling stations.
"We have just added five new filling stations to our portfolio, out of which three are greenfield (in Sovata, Fagaras and Valenii de Munte) and two brownfield investments (in Vaslui). We want to develop our network in locations where we have never been present before, but our target is an efficient network, a solid business fit to rank among the best players in the field. Our target for next year has not yet been established," said Zsolt Szalay, country chairman of MOL Romania. According to him, this year MOL Romania has budgeted some EUR 20 million for network expansion. "We still have to consider our investment targets for next year, but our focus will remain the same: an efficient network expansion. This year we have launched eight filling stations and kept the throughput per site stable," added Szalay.
The firm's market share is 12 percent and it intends to reach 15 percent on the medium term. MOL plans to focus mainly on business-to-business partnerships. "All together, our B2B and B2C customers amount to more than 70 percent of our clients. We are very interested in partnerships, as we have the necessary know-how to offer tailor-made solutions to solid partners, that would carry out their activity not only in Romania, but in the neighboring countries, like Hungary, Slovakia and Slovenia," said the MOL Romania country chairman.
The Petrom Group has a network development target of 850 units in Romania and neighboring countries like Moldova, Bulgaria and Serbia by 2010. At the end of September this year, its network numbered 809 gas stations in all four countries. "In our marketing activity this year, the accent will remain on modernizing the existing filling stations; by the end of the year 26 gas stations, will be completed," Mariana Gheorghe, Petrom CEO, told Business Review.
For this year, Petrom officials expect the average sales volume per station to increase. "We expect to reach an average sales volume per station of 4 million liters of fuel by the end of the year, compared to last year when the sales volume was 3.2 million liters per station," added Gheorghe.
Since privatization, Petrom has invested EUR 3.14 billion, of which EUR 220 million went into marketing activity.
Oil company managers estimate lower fuel prices as the oil price is influenced by international quotations. "As for MOL, in Romania, we are a fuel retailing company and a market-follower. Right now, the prices are similar to those in January 2008, and they are decreasing at the same pace that they used to grow," said the MOL Romania country chairman.
By Dana Ciuraru