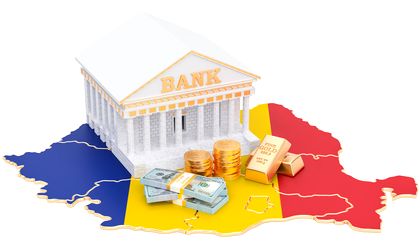 Non-resident bank and companies own almost half (48.5 percent) of Romania's gross government debt, while local banks and other resident entities are the other major debt holders, according to Eurostat data released on Friday.
Resident financial corporations own 48.7 percent of gross government debt and resident non-financial entities own 2.7 percent.
"Among Member States for which data are available, the share of public debt held by non-residents in 2017 was highest in Cyprus (82%), followed by Lithuania (73%), Latvia (68%), Finland, Austria and Slovenia (all 67%). In contrast, the largest proportion of debt held by the (resident) financial corporations sector was recorded in Sweden and Denmark (both 69%), ahead of the Netherlands, Malta and Italy (all 62%)," Eurostat said.
The structure of Romania's government debt includes 5 percent of short term debt (with maturity below 1 year). 77.9 percent of the debt is in debt securities, 19.6 percent in loans, and2.5 percent – currency and deposits.
Romania's gross public debt declined last year to 35 percent of Gross Domestic Product (GDP), the lowest level in six years, down from 37.6 percent of GDP in 2016, due to the rapid growth of the economy, which outpaced the increase in the debt, Ministry of Finance data show.
National Bank of Romania's deputy governor Liviu Voinea recently said that Romania's main advantage is its low level of public debt, but this can be reversed in the medium term unless a prudent policy mix is implemented, and the trend of fiscal consolidation has been reversed in the last couple of years.