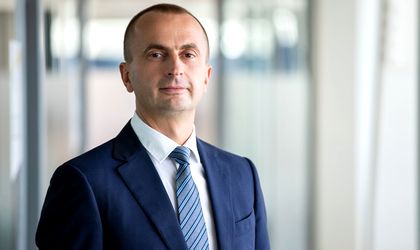 While the turbulence and uncertainty caused by the COVID-19 pandemic resulted in foreign direct investment (FDI) in Europe falling by 13% in 2020, 40% of respondents plan to establish or expand operations in Europe in the next 12 months, compared with 27% at the start of the COVID-19 pandemic, according to the annual EY Europe Attractiveness Survey.
The EY Europe Attractiveness Survey is based on qualitative research conducted in March and April 2021 with 550 international decision-makers – from companies across a range of industries and headquartered around the globe, from SMEs to multinationals – and quantitative analysis of FDI projects announced in Europe in 2020. The survey finds that for the first time, France, the UK and Germany are virtually tied as Europe's top investment destinations, attracting 985, 975 and 930 projects respectively, owing to investment in Germany falling less precipitously than France and the UK, as a result of the COVID-19 pandemic.
Romania ranks 18th among the 51 countries on the European continent, with 57 FDI projects registered in 2020 compared to 78 registered in 2019, marking a decrease of 27% (as compared to the European average of 16%). The largest decrease in the number of projects was recorded by Hungary (-54%), and the countries with the highest increases were Switzerland (25%), Finland (23%), and Sweden (19%).
"Digital transformation. Sustainability. Government support. These are key elements in attracting foreign investors in 2021. Europe is preparing for a new stage of economic recovery, and EU countries have key tools, such as the Recovery and Resilience Plan, that focus on the digital transition and climate reform", considers Bogdan Ion, Country Managing Partner EY Romania & Moldova and Chief Operating Officer for EY South-East & Central Europe and Central Asia (CESA).
Critical ingredients for investors
Four key factors emerge from the survey as critical when investors decide where to invest:
Skills: The new role of technology triggered by the COVID-19 pandemic – in customer experience, more automated production lines and back offices, and "phygital" (physical and digital) work environments – means revamping Europe's digital skills base is imperative. 82% say the availability of a workforce with technology skills and 75% say countries with a 5G rollout plan are important factors in their choice of location.
Sustainability: Environmental sustainability will influence investors' location decisions with 90% of respondents saying it is important to their investment strategy and 85% already consider Europe a 'green leader'.
Stimulus: Foreign investors noted that national and European recovery plans are aimed at the long-term and deep-rooted transformation of economies and societies. Businesses also expect governments to provide short-term economic stimulus and help restart the European economy.
Simplification: Tax stability, transparency and harmonization are crucial as those doing business in Europe face a perfect storm of agreed changes and upcoming challenges. For example, standardized corporate tax rates will impact location strategies for investors as well as new digital business and environmental regulation and tax which are to be defined.
Path to recovery and industry analysis
The survey found that there are several short and long-term risks to Europe's attractiveness. In the short-term the vaccine-driven economic recovery could falter if new COVID-19 strains emerge that require a return to social-distancing. In the long-term businesses are concerned about protectionism and uncertainty about tariff and trade policies which represent a greater threat to Europe's attractiveness than they did in 2020. Further, the US' vast economic stimulus program may attract some FDI away from Europe. At the same time, the impact of the EU's Recovery and Resilience Facility – closely aligned with the European Commission's priorities of green and digital transitions which will make EUR672.5bn in loans and grants available to help member states to recover – is yet to be seen. However, respondents want governments to simultaneously outline a clear, immediate path for the sustained safe reopening of public life and businesses as well as provide longer-term support for the recovery of European economies.
Supply chain disruption, restrictions on movement, national lockdowns and uncertain demand caused manufacturing FDI to decline 22% since 2019. A spike in logistics investment by online retailers more than compensated for a significant decline in industrial logistics. Inclinations toward major supply chain reorganization that were present when the COVID-19 pandemic first hit have evaporated: just 20% of businesses feel they have to re-shore or nearshore operations in the short term, compared with 83% last year. FDI in life sciences increased by 62% and was the only major sector that experienced an increase in foreign investment as businesses rapidly moved to meet surging demand for COVID-19 vaccines, treatments and personal protective equipment.
European countries must cater to businesses' changing priorities, propelled by the COVID-19 pandemic. The size and scope of the EU's COVID-19 stimulus package, the Recovery and Resilience Facility, targets the technology transition and the green resolution which aligns with potential investors' considerations for the region. Business leaders tell us that digital infrastructure and skills and a robust sustainability agenda that takes into account the positive environmental impact of new projects are critical in determining where they invest. And the projects are out there. In a recent research conducted for the European Climate Foundation (ECF), EY organization has identified 1,000 shovel-ready green projects that could create three million jobs, almost a quarter of the number lost due to the pandemic.
The EY Romania Attractiveness Survey, developed locally on a sample of 100 investors from 20 countries, which analyzes the attractiveness of our country in terms of foreign direct investment, will be launched on June 16, 2021.