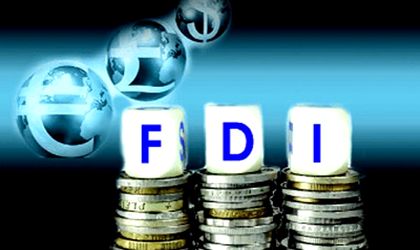 Foreign direct investment increased by 9.74 percent in the first ten months of this year compared to the same period of 2017, to EUR 4.56 billion, according to data published on Friday by the National Bank of Romania (BNR).
"Direct investments by non-residents in Romania totalled EUR 4.56 billion (compared to EUR 4.15 billion in January-October 2017), of which capital participation (including estimated reinvested net profit) amounted to EUR 3.57 billion, while intra-group loans reached EUR 972 million," the BNR statement reads.
The number of newly established foreign capital companies decreased by 3.62 percent in the first ten months of this year, to 4,718 units, according to data from the National Commerce Registry Office.
The 4,718 new companies had a total subscribed capital of over USD 41.8 million, a 16.4 percent increase compared to January-October 2017.