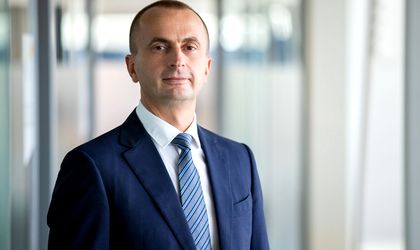 Foreign direct investment (FDI) into Europe stalled in 2022, rising only 1% compared with 2021, and remains 7% lower than in 2019, just before the COVID-19 pandemic hit, according to the annual EY European Attractiveness Survey 2023.
France, the UK and Germany continue to attract the bulk of FDI and retain the top three spots, accounting for around half of total projects. But in 2022 their performance was muted: FDI projects edged up 3% (1,259 projects) in France but were down 6% in the UK (929) and 1% in Germany (832).
Despite signs that FDI into Europe would bounce back in 2021 post-COVID-19 pandemic, the aftershocks of the war in Ukraine, weak economic growth, supply chain disruption, rising inflation and soaring energy costs have contributed to the stalled investment into Europe.
Throughout 2022, businesses around the world announced 5,962 greenfield and expansion projects in 44 European countries, compared with 5,877 in 2021 – a year-on-year increase of just 1%, compared with 5% growth in 2021. Investment remains 10% lower than its peak in 2017.
The C-suite survey conducted as part of the research found that 29% of responding businesses have postponed planned investments as a direct result of the energy crisis.
The total number of jobs created in Europe as a result of FDI fell 16% year on year to 343,634. This fall is indicative of investor caution in the face of uncertainty across Europe's markets. Responding companies cite economic issues of rising interest rates (45%), high inflation (40%) and soaring public debt levels (36%) as the three top risks impacting investment across Europe.
However, France's larger volume of projects creates fewer jobs in total (38,102) and on average (33) than in the UK (46,779 total, 59 average), in part because of higher wage costs and more restrictive labor regulations.
There is scope for optimism, as 67% of the businesses surveyed indicate plans to establish or expand operations in Europe over the next year – a sign that Europe matters in current and future business plans, but expectations are high regarding both the EU and Member States' responses to global competition.
Bogdan Ion, Country Managing Partner EY Romania & Moldova and Chief Operating Officer  for EY South-East & Central Europe and Central Asia (CESA):
"Romania is among the top 15 countries in Europe in terms of the number of FDI projects, with 69 projects in 2022, a significant increase of 86% compared to 2021. This is the highest number of FDI projects in Romania since 2019.

At the same time, our country is becoming a major player in Europe in terms of foreign investment in the semiconductor manufacturing sector: 9th place on European level in terms of investments attracted in the semiconductor sector. 

Romania demonstrates that it has become a mature economy with substantial future growth potential, ranking fourth in Europe in terms of new job creation with 239 jobs created per new project in 2022, after Serbia, Spain and Hungary."
Western Europe remains prime target
Mirroring the flat performance of the top three countries, the pace of investments also reduced in Spain (-10%) and Belgium (-4%). However, these countries had already rebounded strongly in 2021 after the worst of the COVID-19 pandemic. On the other hand, Ireland (+21%) bucked the trend by recording a substantial increase, partly reflecting its agile, pro-business agenda and appeal to large US corporates.
Investors focus on Southern and Eastern Europe
One of the most striking features of the 2022 vs. 2021 data is the growth of FDI projects in several southern, central and eastern European states, including Italy (+17%), Poland (+23%), Portugal (+24%), Romania (+86%) and Turkey (+22%).
Redesigning the supply chain
For many businesses, supply chain redesign – "near-shoring" or "friend-shoring" – remains a work in progress, with 52% of responding companies creating more regionally based supply models, 47% near-shoring closer to customers and 46% reshoring activity back to their domestic markets.
Rewriting the narrative
Sentiment is weaker among companies headquartered outside Europe: only 53% of respondents report plans to expand or establish operations, compared with 77% of European-headquartered executives.
Intra-European investment was almost equal to US investment in Europe in 2020. Since then, the share of intra-European investment has increased while the number of projects funded by US investment has declined. Another differentiator is company size: fewer small and medium-sized enterprises (56%) have plans to invest in Europe than larger firms (79%).
If Europe is to capture the pent-up demand and deferred plans of recent years, it will be essential to strengthen appeal for global investors and innovators in the context of competition from abroad.
Rise of digital
The biggest sector for FDI projects in 2022 was software and IT services, up 8% – double the rate of growth in 2021 – and accounting for 20% of total projects. It was followed by business services and professional services, up 27%. However, only 33% of respondents plan to increase their investment in manufacturing. Encouragingly, 64% of executive respondents expect to increase their European footprint in R&D over the next three years.