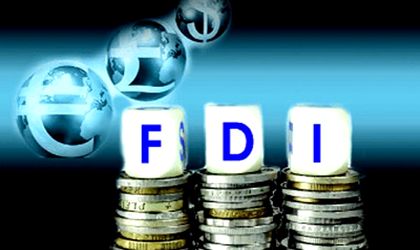 Foreign direct investment (FDI) in Europe has fallen by 4 percent in the past year to 6,356 projects, marking the first decline of the past six years, according to EY's European Attractiveness Study.
Despite the drop recorded this year, FDI remains at the second highest level since the first edition of EY's study in 2000. However, investors are rather pessimistic, as only 37 percent of companies included in the study expect an improvement in Europe's attractiveness in the next three years, compared to 50 percent who did so last year.
The technology sector contradicts the downward trend, as FDI in the industry reached a record level of 1,227 projects in 2018, a 4 percent increase compared to the previous year. The growth was mainly due to American companies, which accounted for 37 percent of digital FDI projects in Europe.
FDI also increased in Europe's traditional industrial sectors like transport, machinery and chemical, which had a 4 percent growth to 1,729 projects in 2018.
"Although Europe remains the most attractive region for foreign investment, 2018 was a critical year for the future of the continent. From a geopolitical point of view, nationalism and isolationism, together with Brexit, have affected investment confidence. As for technological changes, we've seen Central and Eastern Europe transform into the continent's workshop, through a massive externalization of services to this area. At the same time, as the study has found, accelerated digitalization makes both governments and companies make important changes, starting with education and moving on to entrepreneurship, capital markets and infrastructure," said Bogdan Ion, Country Managing Partner of EY Romania and Moldova and Chief Operating Officer for EY Central and South-East Europe and Central Asia.
2018 investment map
The two largest European economies, the UK and Germany, which account for about a third of European FDi, attracted 13 percent fewer investments compared to 2017 (1,054 and 973 FDI projects, respectively).
Among the ten most attractive European destinations for FDI, there was notable growth in Spain (32 percent), Belgium (29 percent), Poland (38 percent), Turkey (14 percent), and Ireland (52 percent). Italy had a 63 percent growth of FDI projects compared to the previous year and had the fastest increase of the top 20 countries.
Significant declines of more than 10 percent in the number of FDI projects were in the Netherlands (-32 percent), which nonetheless remains among the top 10 investment destinations, Sweden (-32 percent), and the Czech Republic (-51 percent).
Romania remains in 13th place with 109 FDI projects in 2018 and a 13 percent decline compared to 2017.
US investment in Europe slowing down
The number of FDI projects from the US had an increase of just 3 percent last year, compared to an 8 percent growth average in the past four years. The slowdown was mainly due to the US fiscal reform introduced in December 2017 and the return of assets and jobs by US multinationals. However, the US remained the largest individual investor in Europe in 2018, with 22 percent of all projects.
Intra-European projects continue to be the main driver of FDI on this market, despite a slight annual decline of 2 percent. But the number of investments in Europe from outside the continent dropped by 8 percent.
European tech race begins
The European technology sector is in full expansion with a record number of new FDI projects – 1,227 in 2018 – and a 4 percent increase compared to 2017. Overall, the number of FDI projects in the digital sector has more than doubled in the past five years. The study shows that the digital sector will be the main engine for Europe's development, followed by cleantech, energy and utilities.
London is ranked by investors in fourth place globally as a future technology hub, after San Francisco/Silicon Valley, Shanghai and Beijing. Berlin is seventh globally and second in Europe, while Paris ranks 12th in the world and the third in Europe.
The EY study also shows that Europe has more than a third of the cities with a high probability of hosting the next technology giant. Investors see London, Berlin, Paris, Stockholm, and Amsterdam as the five most attractive tech centres in Europe.
An important warning
Investors are still attracted by Europe, with 56 percent of companies in the study mentioning western Europe as one of the main global destinations for their operations, a slight growth from 53 percent in 2017.
A more significant difference, however, is noted in concrete plans, with just 27 percent of companies planning to establish or expand operations in Europe in 2019, compared to 35 percent last year.
Paris is one of the three most attractive European cities for investments, chosen by 30 percent of companies (compared to 37 percent last year), while London was mentioned by 25 percent (compared to 34 percent last year). Berlin comes in at 24 percent, the same level as last year.