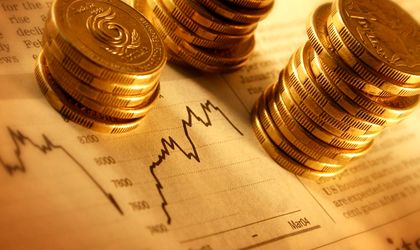 The public deficit will widen to 3.4 percent of GDP in 2019, from 3 percent last year, as the government's projections rely on optimistic revenue assumptions, Fitch Ratings said on Tuesday.
The break-up of Romania's governing coalition increases political uncertainty ahead of a busy electoral calendar and amid a backdrop of rising macroeconomic imbalances, Fitch Ratings points out.
"This further reduces visibility on the likelihood, scope and nature of possible efforts to contain a rising budget deficit," the rating agency indicates.
On 26 August, the Alliance of Liberals and Democrats (ALDE) withdrew from the coalition government it formed with the Social Democratic Party (PSD) in December 2016.
Tension between the two parties has increased since both performed poorly in May's European Parliamentary elections.
"The immediate political consequences are still evolving. The PSD could find another junior coalition partner or may continue as a minority government but must face a parliamentary vote of confidence no later than 45 days after the coalition collapsed. If it lost, a caretaker government could be formed or early elections called," Fitch analysts estimate.
However, these can only take place after the presidential election in November 2019, possibly concurrently with local elections scheduled for June 2020. The next scheduled parliamentary election is due in late 2020 or early 2021.
"Political uncertainty complicates economic policy at a time when fiscal and external metrics have weakened," Fitch notes.
The general government budget deficit was 1.8 percent of estimated GDP (on a cash basis. non-annualised) over January-July 2019 versus 1.2 percent and 0.6 percent in the same period in 2018 and 2017, respectively.
"This is due to a sharp pick-up in expenditure combined with weaker-than-expected revenue growth. In our view, the corrective measures in the budget revision approved by the government in early August are insufficient to bring down the deficit to the budget target of 2.76 percent of GDP," the rating agency estimates.
"We forecast the deficit to widen to 3.4 percent of GDP in 2019, from 3 percent last year, and believe the government's projections rely on optimistic revenue assumptions," the analysts added.
Romania's budget deficit rose by 52 percent in January-July compared with the first seven months of last year, to RON 18.1 billion (EUR 3.8 billion), as the government has major difficulties to cover soaring wage and social spending.
In January-July 2018, the budget deficit amounted RON 11.9 billion.
"On a 12-month rolling basis the current account deficit was 4.95 percent of estimated GDP in June. Given that the deficit is not fully financed by FDI, this widening could push up net external debt. A weak administration or protracted political stasis could accentuate the policy challenge of improving medium-term fiscal and external sustainability," Fitch warns.
Economic overheating
However, not all policy uncertainty implies downside fiscal risks, according to the agency.
"For example, it is unclear if the government can move ahead with plans for a pension increase of 40 percent in September 2020 (which will follow a 15 percent rise this September). If next year's increase did not happen, this would ease the pressure to lift revenues to match expenditure," Fitch points out.
"Overall, we think that political uncertainty increases risks to the public finances and of economic overheating heading into a busy electoral period. The 'muddle through' approach that has enabled Romania to meet the EU's 3 percent deficit target in recent years may become more difficult as growth slows and opportunities to reduce spending at short notice become fewer," the agency added.
According to Fitch, Romania's rating is supported by moderate government debt, and GDP per capita and human development indicators above 'BBB' category peers.
However, twin budget and current accounts deficits are a key rating weakness.
"More predictable and credible policymaking could better support fiscal consolidation or measures to improve macro-economic stability," the agency concluded.