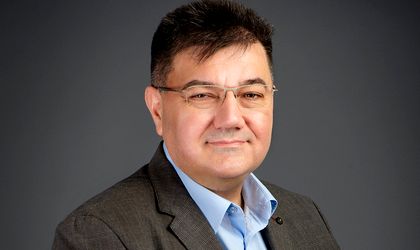 The new year has brought renewed optimism, the "everything " rally where the stock markets rose despite the perspectives that the central banks will continue their interest rate hikes to cut inflation. S&P 500 is up 8% this year, Nasdaq recovered over 14% after last year's losses, while European indexes are also up with Dax the German Index, and CAC40 the French one rising over 10%.
Macro commentary by eToro analyst for Romania, Bogdan Maioreanu
Even the latest good labor data from the US did not manage to rattle the rally in the US stock market showing that investors are in a buy mode after some exited the market last year and are having cash ready to be invested. We might look at FOMO – fear of missing out behavior from some investors trying not to be left out of this rally, influenced by the still good earnings reports for Q4 last year and the resilience shown by the share prices.
The US economy is not showing that it is in a recession if we are looking at the latest non-farm job creation report. Hiring is still strong and the number of vacant working places is increasing, while the unemployment rate reached its lowest value since 1969. The Fed might not be happy with the data but investors are taking the US market by storm.
The latest nonfarm payroll report shows that in January 2023 the US added another 517.000 new jobs while the wage growth data came in line with expectations. Meanwhile, unemployment reached 3.4%, the lowest value in the last  53 years. Hiring exceeded analysts' expectations of 188.000 raise in payrolls and an unemployment rate increasing to 3.6%. The labor market is showing resilience despite the increase in prices leading to a consumer pullback and increased borrowing costs. Another element is showing that the labor market has the potential to stay red-hot for a while. The vacant working places increased to over 11 million in December 2022 from 10.44 million a month before. Despite recent layoffs by Amazon and tech giants like Google, Microsoft, IBM, and others estimated at a total of 107.000 people in January, the job market remains very strong.
The market implicitly is betting on a soft landing and less-bad earnings ahead and might become sensitive to a more hawkish stance of the Fed. Also, the rally might offer large investors the possibility to mark some profits creating a retracement to reenter the market at better prices.
In the latest eToro Retail Investor Beat survey, Romanian investors are showing that the proportion holding cash assets jumped from 61% in Q3 to 78% at the end of Q4. As for how they perceive the labor market in Romania, 68% believe that their working place is secure. The latest unemployment data in Romania is showing a slight increase in unemployment to 5.6% and in the EU is on average close to 6% showing a strong labor market.