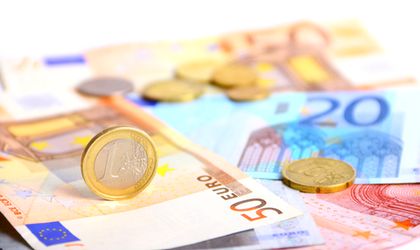 To find out what types of European funds are available for Romanian entrepreneurs, BR spoke to Oana Sahlean, European funds consultant, who highlighted the funding opportunities available as of May 2018.
A new funding opportunity has become available in May for small Romanian entrepreneurs who own businesses such as small factories that make alcoholic drinks like beer or traditional Romanian "tuica", bread, ice cream or other food products. Specifically, sub-measures 4.2 and 4.2a of the GBER programme, "Stimulating regional development through investments, including in the fruit-growing sector, for the processing and marketing of agricultural products in order to obtain non-agricultural products," part of the National Rural Development Programme (PNDR) for 2014-2020.
The purpose of the GBER state help scheme is to improve the general performance level of businesses by increasing the competitiveness of firms that invest in the aforementioned sectors. Competitiveness can increase by creating new products with added value, while avoiding affecting competition on the internal market and EU trade through a measure contrary to the common interest.
The maximum value an entrepreneur can obtain varies between EUR 200,000 and 2.5 million for investments, through a state budget scheme with a total budget of EUR 98.3 million for 2018.
Throughout the implementation of a project based on the two sub-measures, an entrepreneur must fulfil the following objectives:
Ensure the introduction of new technologies and procedures for obtaining new non-agricultural products or products of a superior quality;
To ensure the increased quality of the products obtained, ensure their sanitary-veterinary safety and to obtain new competitive products that will have an economic impact over the subsequent processing in companies;
To create new jobs
Potential eligible fund recipients include: micro-enterprises, SMEs, larger companies, cooperatives, producer groups.
The maximum estimated number of firms that will benefit from financial support in the scheme is 237, of which 206 for submeasure 4.2 and 31 for 4.2a.
Types of eligible expenses include:
Expenses related to the initial investments in physical assets (buildings, equipment, installations) and non-physical assets;
Building construction or expansion;
Expenses generated by the improvement of internal product quality control processes as secondary investments related to the initial investment, funded as part of the same investment project;
Related to the initial investments in physical assets, identified as necessary through the feasibility study;
Acquiring technologies (know-how), patents and licences to prepare for project implementation;
Acquiring necessary software.
EU Funds for start-ups
Start-ups can access European funds through the Start Up Plus and Diaspora Start Up programmes, both part of the Human Capital Operational Programme (POCU).
The two funding lines are exclusively dedicated to the development of entrepreneurship and the opening of new businesses. The benefits of projects that are part of programmes like Start Up Plus and Diaspora Start Up are that they offer recipients integrated packages including:
Entrepreneurial education
Specialised technical consulting
Mentorship services
Implementation of business plans
The list of minims scheme administrators can be found on the European Funds Ministry's website.
Photo: dreamstime.com