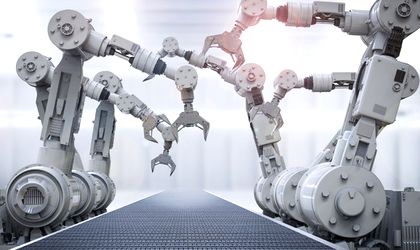 Brussels has called for a EUR 20bn (GBP 14bn) cash injection for artificial intelligence research, while pouring cold water over controversial plans to give robots human rights, according to The Guardian.

The European Commission wants governments and private companies to boost research and innovation spending on AI, amid rising concern that Europe is losing ground to the US and China, where most leading AI firms are based.
Health, transport and agriculture are among the areas the commission would like researchers to prioritise. But the commission distanced itself from proposals to give the most advanced robots the legal status of personhood.
"I don't think it will happen," Andrus Ansip, a commission vice-president in charge of digital single-market policy told journalists. "I don't think my vacuum cleaner has to get human rights."
Last year a committee of MEPs argued that robots should have a form of electronic personhood, raising the idea of machines being sued in law courts. The proposals were made under the parliament's own-initiative powers, meaning they had no implications for EU law.
The commission said it would appoint a committee to draw up ethical guidelines on the use of artificial intelligence. The group of experts from business, civil society and academia will be convened by July to consider AI and its impact on society, including work, social inclusion and privacy.
Commission officials stressed they wanted a human-centric approach to AI policy. "Robots will never become humans," said Elżbieta Bieńkowska, the European commissioner for industry.
Researchers have said Europe risks being left behind, as the US and China ramp up spending. US tech firms have been luring top British PhD researchers with six-figure salaries. In an attempt to stop the brain drain, leading scientists have drawn up plans for a vast multinational European AI institute. Named the European Lab for Learning and Intelligent Systems – or Ellis – it would have centres in a number of countries, including the UK.
To meet the EUR 20bn target, the commission promised to increase its spending by EUR 1.5bn in 2018-20, under the EU research programme known as Horizon 2020. It hopes this will trigger EUR 2.5bn in extra spending through public-private partnerships.