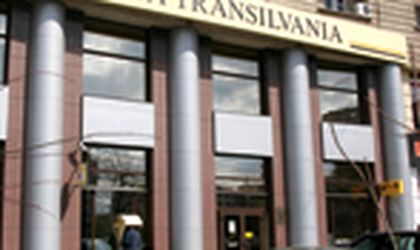 Economy and state support give Romanian entrepreneurs little cheer
Specialists say that everybody is facing financial difficulties, and this should not necessarily deter people from starting a business – provided they think long term. "In terms of the national economic background and the facilities the Romanian state offers young entrepreneurs, it is a hostile environment," Florin Jianu, president of the Young Entrepreneurs Association of Romania, told BR. His organization says the Romanian state simply does not deliver facilities or useful support for such initiatives. Jianu adds that while SMEs were allocated 0.2-0.4 percent of funds for the national programs between 2004 and 2008 by law, this percentage was never met, the maximum agreed allowance remaining 0.2 percent.
The support program for start-ups has had little impact on young entrepreneurs. The result is that they can invest mainly in domains which require low initial investment capital, which typically have a high innovation level such as IT and services. According to Jianu, the local economy is still dominated by firms targeting commerce and, in recent years, construction, transportation and services, which have generated the highest profits.
Against this unpromising background, consultants say financial institutions show little interest in financing start-ups in Romania. "There has always been a certain reticence in giving money to start-ups, and business plan-type financing doesn't actually exist. The warranties demanded by banks sometimes lie outside the capabilities of even an already established company," Jianu said.
Would-be entrepreneurs have faced hardship and frustration in finding financing – not just since the credit crunch but before. "The main problem I encountered was at the bank front-desk. There were credit officers who only forwarded to their supervisor the credit applications for the businesses they thought their supervisor would like. An officer should forward all requests without discrimination," said Bogdan Mihai, consulting manager at Bucharest-based Conlogis Grup, a company which plans to develop new food and energy resources on the local market.
Private initiatives step in to help
On paper at least, many of the banks have offers to support start-ups: the First Business credit facility offered by Banca Comerciala Carpatica SA, or Transilvania Bank's financial facility for SMEs entitled Start Up for example. But the problem with these facilities is that they ask, as one of the first conditions, for a serious and convincing business plan, which might be tricky for a start-up and involves other costs, such as consultancy, according to Constantin Grigoras, representative of the Association for Consultancy, Training and Support for Entrepreneurs (CISA). Credit Europe Bank financed in 2005 alone more than 80 local start-up projects within the Start program, with firms targeting production and services, and the financing being delivered only following the selection of business plans. The financing value was a maximum of EUR 15,000 per project for up to five years. The benefits of using bank credit is that the entrepreneur can keep control of his or her business, unlike if they used a venture capital firm or private investor such as so-called "business angels".
Despite the hurdles, young Romanians are still keen to start businesses. The statistics show that of 600,000 active SMEs, 72 percent have a shareholder under 40 years old. And research conducted by the National Council of Small and Medium Sized Private Enterprises in Romania (CNIPMMR) found that 51 percent of firms ran a training program in 2008.
Arms of big groups have also found opportunities in financing young firms. For example, at the end of 2007, IT communication company Cisco and private investment group 3TS Capital Partners set up a EUR 30 million investment fund to finance start-ups in Central and Eastern Europe. The venture fund 3TS-Cisco Growth Fund III targets businesses in technology and communication services. The fund's representatives said its investments are aimed at online integrated media services in Romania.
According to the partnership's representatives, the fund targets SMEs in Romania, with a recorded progressive business growth. Pekka Maki, managing director at 3TS Capital Partners, said the third established fund would invest EUR 2-4 million in companies which have already proven their business proficiency on the market to help them expand. He said the fund did not take the business angel route of financing start-ups. The 3TS third fund has already started investments in Romanian enterprises with a EUR 2 million investment in acquiring almost 12 percent of the shares of Axigen, a part of Gecad Technologies. Up to now, Cisco has invested EUR 1.4 billion in venture capital projects in the US, Israel, China, India and Europe.
According to Laura Mut, manager of the SME marketing department at Credit Europe Bank, the bank offers other possibilities: for small sums of EUR 10,000-200,000, an entrepreneur can search for a business angel, "well trained, wealthy, confident and ambitious people who have already made big profits from previous businesses," says Mut. These investors are willing to invest their own cash in high-risk ventures but also backed up by a elevated growing potential of 35-40 percent per year.
Private investors like venture capital firms may be needed when the start-up requires a more significant investment, around EUR 500,000. Like business angels, Mut says, these firms are interested in owning part of the business, which can represent 25-55 percent. They will also make an exit when the rentability level has been attained. According to Credit Europe Bank's statistics, there are around 10 such venture capital companies in Romania, which have financed firms such as Flanco and la Fantana.
By Magda Purice