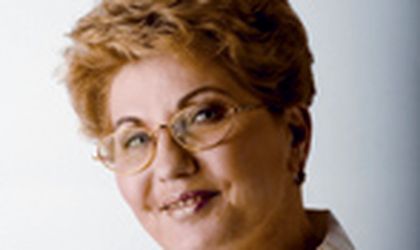 The Elmiplant cosmetics business, created by local professionals Elena and Mircea Cremenescu, has been growing over the last 15 years at a pace which enabled the company to forecast its biggest increase in the last couple of years: a 45 percent higher turnover expected in 2008 than 2007. The general year-on-year increase in the Romanian cosmetics market is only 15 percent.
The company's average increase in the previous years was below 30 percent, which makes Elmiplant's first year under the Greek Sarantis umbrella also its best year. A better distribution strategy and the Greek group's investments in marketing will contribute to the growth, Elena Cremenescu, former owner of the Elmiplant business, told Business Review. She will stay with Elmi Prodfarm as deputy general manager, and along with her the entire team, except the distribution people, some of whom have already gone to Sarantis.
The Greek cosmetics producer Sarantis has bought a company which posted last year EUR 3.8 million in turnover and almost EUR 1 million in profits.
The EUR 6.5 million transaction included the brand, production equipment and technological processes, but not the building in which the company and the production is located. In the southern part of Bucharest, it is now owned by the Cremenescu family and was leased to Sarantis.
Building the brand and keeping the team in place was one of the key requests by both parties when sitting at the negotiation table. Overall, the negotiations took the second part of last year to conclude.
While Sarantis was looking for a cosmetics division, mainly face care products, to complete its portfolio, Elmiplant was in need of a financial helping hand to keep the business growing. "No matter how hard working we would have been, we couldn't have sustained the business as we wanted," said Cremenescu.
The buyers have repeatedly said they were actually paying for the team, for their know-how, and their ability to create new products, says Cremenescu. Elmi Prodfarm, the company that created the Elmiplant brand, is close to finalizing new body care products, with the works in the package design stage.
"Elmiplant will become one of Sarantis's main brands in four to five years," says Cremenescu. For the time being, the current production facility, located in south Bucharest together with the company's offices, will be enough to cover the business volume. Cremenescu expects bigger production capacities, and perhaps a new production facility, will be needed after three to four years.
This year will be one of integration in the Sarantis family, says Cremenescu, but also a time for setting new business directions to keep up with the market trends. Now that she can focus more on production and research and development, Cremenescu wants to implement some of her ideas into new face care products. On this segment, Elmiplant is fourth in line, after Farmec, L'Oreal and Nivea, Cremenescu says. "It was hard to reach this position and it would have been even harder to keep it without this move," she says.
Sarantis's distribution will help the Romanian brand, which was previously found in several hypermarkets, get into smaller supermarket chains and even into larger retail chains, now easily reachable from within an international company. While the first years will be focused on growing sales inside the country, Cremenescu believes the company will steadily start to enter one or two countries where Sarantis is already distributing products. "We were already exporting to the Republic of Moldova and Canada, and we will soon start exporting to Israel. It will be easier to access the countries in which Sarantis is already present," she says.
Romanian cosmetics producers find it hard to penetrate the Western European market, but Central and Eastern markets, such as Serbia, Bulgaria and Greece offer more hope for Romanian cosmetics brands, the former Elmiplant owner believes. On a personal level, the Cremenescu family is planning to spend some of the money it made from the transaction on real estate projects. "My husband is passionate about investing in real estate, and we have already been doing this by buying apartments. He will be able to also invest in land and in new buildings," says Cremenescu. "I personally would like to build a luxury shelter for the elderly, but I don't know if these projects will come about," Cremenescu concludes.
By Corina Saceanu