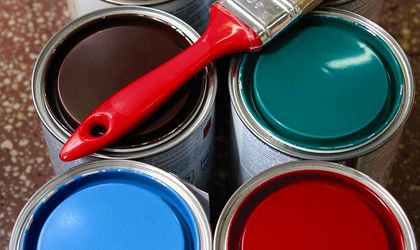 After a tough 2009, 2010 also proved to be as hard as nails for local DIY (do-it-yourself) retailers. Gone are the times when ambitious expansion plans were being announced and the market still seemed large enough for any newcomer. Like elsewhere in the retail sector, companies have tooled themselves with discounts and promotions in order to survive while hoping that the worst of the crisis is over.
Simona Bazavan
The local DIY market had been growing by as much as 30 percent year on year prior to the crisis. Come the recession, the situation changed considerably. Construction and real estate froze and even small-scale home improvement projects were postponed. In 2009 the market was worth an estimated EUR 2 billion, but had plummeted by approximately 25 percent against the previous year. 2010 wasn't any better, local retailers say, with the drop being estimated at around 15 percent.
Hopes of an early economic recovery have turned out to be in vain, following the government's austerity measures. "November and December especially proved that the economic measures taken a few months earlier have combined with other factors to have a negative impact on consumption in general. This will surely go on until later this year," Romano Quinzi, country manager of OBI told BR. In their opinion the recovery of the local DIY market is not likely to take place earlier than 2012.
While a few years ago they boasted ambitious expansion plans, most of the local players have scaled down what in the light of recent economic developments have become extravagant targets. Nevertheless, 15 new stores were opened countrywide in 2010, four more than the previous year, totaling an investment of over EUR 200 million.
Increasing competition and a shrinking market forced local retailers to reconsider their strategies. "The context has changed significantly. The market's potential reduced and the competition has strongly increased. New players have entered the market while others expanded significantly. Thus, reconsidering prices, services and product assortments gains a different importance," Laszlo Florian, sales director at bauMax Romania, told BR. Cutting prices and offering discounts whenever possible have become the tools of the trade. Services have also had to be upgraded as the competition over customers got tough. Nevertheless, sales kept plunging. "In 2010 the market fell and the positive results registered by some players were generated solely through opening new units," said Calin Somcutean, retail director of Ambient.
But the recession was not all bad news. Some retailers took advantage of the opportunities brought about by the crisis, such as lower land prices, and continued expanding. Romanian DIY chain Dedeman took the lead last year opening the largest number of new stores. It now operates a network of 21 outlets dedicated to construction materials and interior decorations. Five shops were opened last year alone with the average investment per unit amounting to approximately EUR 10 million.
"We are among those companies that have chosen to constantly expand during the crisis, as we believe that these times bring not only difficulties but also business opportunities," said Dragos Paval, the company's president and co-founder. Through strict process management Dedeman has managed to reach its turnover target for 2010 and at the same time maintain its profit margin, according to Paval. For 2009 the retailer reported a turnover of approximately EUR 252 million and a EUR 21.5 million net profit, targeting a 15 percent sales increase in 2010.
The expansion process should continue in 2011, depending on the general trend of the construction market and the number of construction permits the company manages to obtain, the president added. By 2015 Dedeman hopes to open up to five new units each year and reach a national network of 40 stores.
Out of all the foreign players active on the DIY market, bauMax was the retailer with the most dynamic expansion last year. The Austrian chain opened four new units in Bucharest, Pitesti, Constanta and Timisoara, bringing its local network to 13 stores. "On the long term, we are planning to have a network of stores in the whole country, first of all in cities with over 100,000 inhabitants. (…) We want to continue our expansion plan in the same way this year. Consequently we will open our second store in Bucharest, namely in Chitila, this spring," Florian told BR. He said that expansion had provided the company with a 25 percent turnover increase compared to 2009. "For 2011, we expect a 5 percent turnover increase in like-for-like stores and a 30 percent increase in the total national turnover, based on our expansion," the sales director added. Besides expansion, the retailer relies on affordability. "We simply offer everyday low prices – this is our secret. We don't have discounts or promotional offers but always low prices," Florian said, adding that in the future the company also plans to develop its services and product range.
The last months of 2010 saw several new DIY stores open. In September, OBI opened its second store in Bucharest and seventh in Romania with a total surface of 10,000 sqm. Part of the German Tengelmann Group, OBI is one of the newcomers on the local market. Countrywide, the retailer is present in Arad, Oradea, Bucharest, Pitesti, Ploiesti and Sibiu. Throughout last year OBI invested EUR 20 million in opening new stores and plans to keep the same level of investment for this next year too.
Given the current economic context the company plans to monitor costs and all non-strategic investments this year. "This way we will be able to take advantage of the business opportunities that the market should subsequently offer," Quinzi said.
For German firm Praktiker, one of the main players on the local market, 2010 was not the best year for its local business. According to representatives of Praktiker Group, business in Eastern Europe failed to pick up as originally hoped in the first nine months of 2010 leading to overall poor results.
Romania and Greece are the main markets responsible for this decrease. "The fiscal policy measures aimed at stabilizing public finances in the most important countries for Praktiker – Greece and Romania – led to a significant reduction in available income and private consumer spending. This was reflected in lower demand for DIY products, which had a significant negative impact on Praktiker's net sales," said representatives of the German retailer. The 5 percent VAT hike in July 2010 alone was estimated to have reduced sales of Praktiker Romania "by a good quarter".
In the first nine months of 2010, the retailer reported net sales of EUR 153.6 million for Romania, marking an absolute decline of 17.8 percent against the previous year. In the third quarter alone, sales dropped by 25.5 percent, making Romania the country with the sharpest business decline for Praktiker.
Back in 2008 the German group was announcing ambitious plans for the Romanian market, estimating it would expand its local network by up to five new units per year until 2012. The recession and the macroeconomic developments of 2010, which according to the company have affected the market to a greater extent than it initially forecast, have all forced a reconsideration of large-scale expansion plans. In 2010 Praktiker Romania opened only one new unit in Botosani following a EUR 6.9 million investment. The store has a surface of 4,300 sqm, smaller than previous units. In addition to this new opening, the company has invested about EUR 3.5 expanding the surface of its stores in Deva and Ploiesti. This brings Praktiker's total sales area in Romania to more than 180,000 sqm and its total investment in its local network to approximately EUR 270 million.
Hornbach, another German DIY chain active in Romania since 2007, added one more megastore to its local network after finishing an investment of approximately EUR 30 million in Balotesti, near Bucharest, in December. The store has a garden center and a drive-in area, offering about 60,000 products at "permanently low prices".
With a sales area of approximately 16,000 sqm, the shop is Hornbach's third location in Bucharest and fourth in the country. It is located in the grounds of the former Prisma commercial center. As for future moves, the retailer is already planning to open another unit in the capital, according to Mugurel-Horia Rusu, general manage of Hornbach Centrala, the group's local subsidiary.
Another Romanian player on the DIY market is Ambient. The company was founded back in 1993 and opened its first store in 2002 in Sibiu. It now operates a local network of 12 stores comprising a total sales area of 22,000 sqm. "In 2010 we didn't open any new stores. We decided that consolidating our existing network as well as offering our customers complete solutions for their projects was the priority," Somcutean told Business Review. A similar strategy will apply in 2011 too. "As we have done before, we believe that growing the business in a healthy manner is crucial, especially now when the market is on a downward trend," Somcutean added.
Last year Ambient ended a process of restructuring and repositioning its business, which resulted in two distinct divisions, Ambient Retail and Ambient Distribution. "This transformation together with a new management team, helped us report a positive evolution," Somcutean said. The company closed 2010 with a EUR 104 million turnover and a similar level is expected this year too.
Elsewhere, French company Bricostore delayed all expansion plans in 2010. Mr. Bricolage, another French DIY retailer present locally, opened its third store in Iasi last year. Operated by Romanian company Brico Expert, the retailer was expecting a 6 percent turnover increase in 2010 against the RON 70 million reported in 2009.
simona.bazavan@business-review.ro
DIY Retailers 
Some 15 DIY stores were opened throughout Romania last year. Here is the lowdown on the existing retailers.
Dedeman
Local network: 21 units out of which
5 were opened in 2010
2010 estimated turnover:
EUR 290 million
bauMax    
Local network: 13 units, 4 of which were opened last year
International network: 148 units in 9 countries.
Turnover: WND
OBI 
Local network: 7 units, 3 of which were opened last year
International network: over 500 stores in Europe and Russia
Turnover: WND
Praktiker
Local network: 27 units out of which only 1 opened in 2010
International network: around 440 stores in ten European countries
Turnover: first nine months: EUR 153.6 million
Hornbach  
Local network: 4 units (3 in Bucharest and 1 in Brasov), out of which 1 was opened last year
International network: more than
130 DIY megastores across Europe
Turnover: WND
Ambient    
Local network: 12 units, no new units were opened in 2010
2010 Turnover: EUR 104 million
Bricostore
Local network: 14 stores, none of which were opened last year
Mr Bricolage
Local network: 3 stores, 1 of which was opened last year
International network: 550 stores in Europe, Africa and America
Turnover: approximately RON 75 million