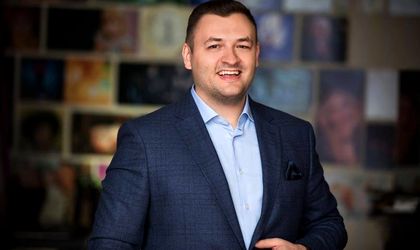 Dental Clinics Dr. Leahu opens a new dental centre in Craiova, the seventeenth in the network. The investment totals 540,000 euros for eight dental offices, digital dental radiology and spaces specially designed for the treatment of children – which integrates the concept of "Space Academy", endowed with equipment to the highest medical standards.
The investment in the clinics opened this year in Galați, Cluj-Napoca and Craiova exceeds three million euros.
"We have added 35 new offices to the network this year and have already managed to cover all regions of Romania, but we will continue to expand next year. The clinic opened in Craiova confirms our mission to be close the patient throughout his/her life, wherever he/she is. We have also built a strong medical team here, ready to provide comprehensive treatments for adults and children, who will benefit from modern, fast, tailored and effective services, achieved through an integrated skills approach. Facilitating access to medical services, especially in this pandemic context, remains a priority", said Ionut Leahu, founder and CEO of the Dr. Leahu Clinic Network.
Dr. Leahu Dental Clinics Team from Craiova consists, for the time being, of 19 professionals, of which six doctors and eight nurses, but the recruitment process remains open.
Patients will now be able to restore their entire teeth in Craiova in just 24 hours. Those who do not have enough bone and for whom there is no other option to have fixed teeth, will be able to opt for the most complex dental surgery: zygomatic implants. In addition, people from Craiova will benefit from personalized treatments, carried out safely by multidisciplinary teams of doctors, such as oral surgery, canal treatments, dental appliances, veneers, crowns and dentures, digital radiology, computer tomography, ultrasound scaling, specialized services for children, emergency treatments, etc.
For these dental services, patients will have several payment options, including credit card, with 12 or 18 monthly interest-free instalments, or through the DentalCredit program, which provides a personalized financing plan directly in the clinic. The clinic will provide companies with advantageous corporate subscriptions, through which they will be able to offer employees easy and fast access to dental consultations and treatments.
The capital still occupies the first position in the top of the counties in the country in terms of the performance of the dentistry industry, followed by Cluj and Argeș. Romania has four times more practices than in 2000, of which 95% are private, according to INS. Moreover, the private dentistry market is estimated at 2.1 billion lei in 2020, almost 15 times higher than in 2018, according to the data presented at the first PALMED forum for dentistry.