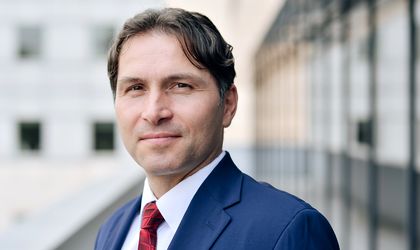 The uncertainty generated by the COVID-19 pandemic is far from being over and it's becoming more difficult to assess the impact on economies around the world. In these conditions, the race for financial resources is heating up. At a global level, the flow of investments is estimated to drop this year, with OECD estimating a decrease of at least 30%, in an optimistic scenario.
By Dan Bădin, Tax Partner, Deloitte România
Join us at Foreign Investors Summit – 7th edition and find out more about foreign investments, directly from representatives of the Romanian Government, leading experts in economy and geo-politics, business leaders and entrepreneurs, diplomats, chambers of commerce and business associations.
In Romania, FDI are in the red in the first half of 2020, while domestic investments are on a slight recovery path compared to previous years, but this is not enough to maintain the economy on track. The economic crisis comes though with a real and unexpected opportunity for our country, but this opportunity needs to be put to good use. The pandemic has highlighted, once again, a chronic lack of investments at a national level, mostly in infrastructure (transportation, health, education, etc.), and the urgent need to change this.
Why do we need investments?
The economic benefits of investments are more than obvious, taking into account that any economic activity generates income for the community (wages, taxes, other investments), and data from the National Bank of Romania indicates a clear correlation between public investments and GDP evolution. For example, between 2004 and 2008, public investments increased by 125% (more than double), while the GDP went up by similar margins (from EUR 60 billion to EUR 140 billion). Between 2008 and 2012, investments stalled and the GDP shrinked by about EUR 15 billion. Between 2012 and 2015, public investments and the GDP both went up at the same pace, but since 2015, the populist narrative propped up consumerism as the main economic growth engine, instead of investments.
In these conditions, investments have lagged behind in Romania for years, with some exceptions which only highlight the missed opportunities. What are the causes? Domestically, investment resources are very limited. Home-grown companies are badly capitalized (nearly 40% had negative equities at the end of 2018, according to BNR) and, as a consequence, don't have the money, nor the capacity, to take out loans, while state investments were cut systematically for electoral reasons. Although there's a slight recovery in public investments since the beginning of this year, the reduced reporting basis and the increasing budgetary pressure show that it's not enough. Encouraging domestic investments is, of course, a desired outcome in the current context, but, lacking viable sources, it can't achieve the expected effect.
Foreign investments, discouraged in recent years, could compensate internal financing difficulties, even bringing in more benefits than domestic investments – apart from the extra salaries, contributions and taxes generated, foreign companies also invest in employee trainings and know-how.
All these advantages are already highlighted by statistics that show the gap between different counties, based on the how much foreign investments they attracted. For example, in Timis County (with EUR 4.4 billion at the end of 2018, according to BNR) and Cluj County (EUR 1.9 billion), the monthly net average wage was at RON 3,375 and RON 3,503 respectively. At the other end, Mehedinti county, which attracted only EUR 16 million in foreign investments, and Teleorman (EUR 87 million worth of foreign investments), the monthly net average wage is about RON 1,000 less than in Timis or Cluj.
Furthermore, the National Strategy and Prognosis Commission (CNSP), published a series of "disparity indicators" reported to Western Romania, the most attractive region for foreign investments (except for Bucharest-Ilfov). A prime example is the disparity indicator calculated by GDP/resident between North-Eastern Romania and the Western Region, which stands at 60.3% (2019).
Measures to attract foreign investments, needed NOW
Dragging out the adoption of measures designed to attract foreign investment in particular, in a context in which domestic investments are insufficient, could be very dangerous on two different levels.
The first one is represented by the reshoring phenomenon, by which European companies are planning to shorten or even repatriate production chains, in the context of commercial tensions which have escalated due to the pandemic crisis. This strategic rethinking could become an opportunity for Romania, especially when, in Europe, repatriation could be seen through the broader sense of the common market. Thus, production chains withdrawn from other continents could relocate to Romania, if we are to win the race against other states in the region.
The second level on which measures to attract foreign investments must be expedited is represented by the need of absorbing the funds made available by the EU through economic recovery programs. Consistent sums are floated in Romania, more than EURO 30 billion, half of which would be non-refundable. To attract this money, Romania needs viable projects, an area in which our country didn't fare very well, and foreign companies, through the expertise they have in their respective fields, can contribute decisively in absorbing those funds.
What are the required steps to improve Romania's chances against its competitors?
The opportunities we talked about will not be available forever and, because of that, this is the ideal moment to rethink a viable strategy for encouraging foreign investments. The strategy should contain, among other things, the creation of entities, or refounding a structure in its own right, on the model of the former Romanian Agency for Foreign Investment (ARIS), with clear attributes in attracting investments and eliminating the roadblocks in front of them. The strategy should also contain actions of economic diplomacy, conducted by the staff of embassies and consulates with the goal of promoting Romania as an investment destination.
A real incentive for attracting foreign investments is the development of our national infrastructure, which will benefit our entire society, not only investors, through the chain of positive effects created for local contractors, suppliers, and last but not least, the communities themselves. Investing in infrastructure can generate an upward spiral, attracting new investors in the developed areas.
Even more so, rebuilding the trust of foreign investors in the Romanian economy and society is essential. The hostile discourse of some policy-makers, with underlying but clear electoral goals in mind, must be eliminated from public speech because, beyond the fact that it exposes a false image of the Romanian society, it also induces distrust in potential investors. In this regard, a legislative stability is also important, especially a fiscal one, so that investors could regain trust and be able to create at least medium-term plans.
In conclusion, Romania has a new chance to attract foreign investments, but this opportunity must be valued NOW, not in the future, not after elections, not after taking care of other problems first. If we are talking about closing the gap between us and other EU member states, every opportunity to accelerate our economic growth must be taken. Foreign investments represent one such opportunity.