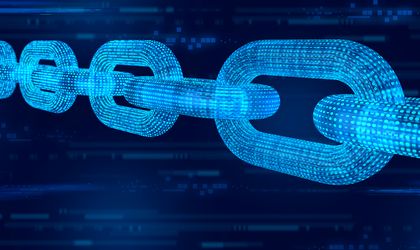 Digital Currency can also be called digital money or electronic money, which is any currency stored or managed on a digital computer system. Digital Currency includes cryptocurrency, central bank digital currency, and virtual Currency. 
It may be recorded on a distributed database through the internet. Furthermore, Crypto is one currency many people have used to invest their money and some other activities like placing bets on Nascar picks. 
It has also been volatile since it was introduced, but Cryptocurrency volatility can create opportunities for profit if you are ready to trade these digital assets. Bitcoin and Ethereum are cryptocurrencies that have risen since they were announced.
Every cryptocurrency is an asset class that can provide you with a chance to invest and earn significant returns; even though there is a lack of government backing, Crypto has garnered enormous popularity in recent years. Investors have jumped into Crypto because the probability of handsome returns over a short period is assured.     
Research the Available and Top Digital Currencies
If you want to invest in Crypto, one of the first things you must do is research the available and top digital currencies. Every Crypto is built on solid software, with simple applications for each. As a result, some people have made lots of money investing in cryptocurrencies, while some have lost a lot of money in cryptocurrency scams online. 
However, as a beginner or newbie, you should investigate whether the Currency you want to invest in is legit before you put your money. You can start inspecting a cryptocurrency immediately after you know about it before you begin any research. By doing proper research, you can keep your money. 
Make a List and Pick Your Choice
The crypto industry is filled with people who consistently profit and lose money. So you should make a list and pick the right choice if you care about your money and do not want to lose it all. According to the crypto market capitalization, over five thousand cryptocurrencies are on the market.
Many cryptos are not actual, and scammers have seen them as a potential opportunity in the crypto industry, designing some tokens to collect people's money. In that case, there are ways you can use it to analyze any crypt token. First, you can use it by scrutinizing the token's white paper and assessing the team behind the project. So after that, you can list every Crypto and choose one.
Choose a Crypto Investment and Exchange Platform
Choosing a crypto investment and exchange platform is another guide you must follow before investing in your first digital Currency. The primary purpose of these exchange platforms is to allow you to trade any of your preferred cryptos. 
It is done through different payment methods such as credit card payment, wire transfers, or other acceptable forms like peer-to-peer, depending on the platform you want to use.
In every exchange platform, trading is done where cryptocurrency can be sent from one user to the other through a cryptocurrency wallet address. This platform is an intermediary between two users, the buyer, and the seller. However, they make their money through commissions and traction fees. 
One of the best exchange platforms you can use is Binance, the largest cryptocurrency exchange platform that gives numerous opportunities to traders ready to trade their Crypto. Other platforms include Coinbase, Gate.io, Coinmama Form, KuCoin, Kraken, and many more.
Buy Assets
Once you have chosen crypto investment and the exchange platform, the next step is buying assets. These assets are public ledgers over the internet to prove ownership. They use cryptography, distributed ledger technology, and peer-to-peer networks, such as blockchain, to secure, create and verify every transaction.  
All the Crypto assets have different functions and features, which may be used as a medium of exchange and a way to store value. Crypto assets generally operate independently without a central bank or a central authority. The assets include cryptocurrency, security tokens, utility tokens, initial coin offerings, NFT, and many more.  
Choose Your Preferred Investment
As a beginner or newbie, after going through the above-listed guide on investing in your first digital Currency, the next step is to choose your preferred investment. To choose your preferred investment, below are four factors you must check before investing;
Market capitalisation
Current supply and Total coins to be mined supply
White paper
Uses cases
Go for It 
After going through this guide on investing in your first digital asset, do not hesitate to go for it because it is one of the investments many people have been into, and they have been making money over the years. Although it is risky, making money is worth the risk.