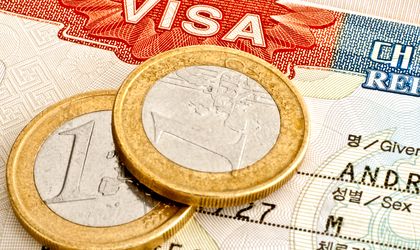 For decades now, many countries have been practicing the act of passport sale in return for economic developments. This scheme, labelled citizenship-by-investment, is an attempt by these countries to encourage investors to come and invest in their economies. The belief is that potential investors with the capacity to facilitate economic growth are more likely to be drawn by the allure of dual citizenship than any other business-related benefits.
Intriguingly, this has proven to be true as investors worldwide have started flocking into these golden visa countries to take advantage of this opportunity.
The US hasn't expressed its displeasure toward this act until now. However, in the wake of the Russia-Ukraine standoff, it seems the attention of the United States has been drawn.
In a recent statement made by US congressmen, it's clear the US has reservations about 'golden visas.' And now, it appears the country will be cutting off golden visa countries from its Visa Waiver Program – aka, ESTA USA.
What are golden visas?
In simple terms, a golden visa is a form of citizenship offered to an individual in exchange for bringing economic benefits to a region. Right now, golden visas are provided by countries across many continents globally. However, the concept is most predominant in Europe. Talk about countries like Malta, Romania, Spain, Belgium, Greece, and many others.
An excellent example of a golden visa situation is when an Asian investor gets offered a Turkish investor visa in exchange for investing significantly in the country.
For countries issuing golden visas, the rationale behind the concept is that citizenship is but a small price to pay to bring socio-economic developments to a region.
An in-depth review of the concept of golden visas: The pros and the cons
As earlier described, a golden visa is a citizenship-by-investment program coordinated by countries around the world in an attempt to facilitate economic growth in their region.
Who can enjoy a golden visa opportunity?
Any wealthy foreign national can be granted a golden visa in a golden visa country. With a golden visa, such individuals and their family members are granted indefinite residence permits in the country for as long as their investment holds.
What are the criteria for obtaining a golden visa?
The first and the primary criterion is that the individual must launch and maintain a certain amount of investment in the country. After that, some countries require that you stay up to five or ten years in their country before being considered for permanent residency or citizenship-by-investment.
Pros of golden visas
Visa-free movement throughout Europe: Obtaining a golden visa is a pathway to permanent residency in a region. Once you become a resident of certain countries in Europe, you automatically qualify for visa-free movements across the continent.
Pathway to citizenship: A golden visa program also opens doors to countries' citizenships. For example, suppose you land a Spanish golden visa and maintain the status until you earn citizenship. In that case, you can be qualified to travel to over 180 countries worldwide, including the US. In fact, in the case of the US, such travels will be visa-free, courtesy of the ESTA USA program, which allows legal citizens of certain European countries to enter without a visa.
Socio-economic benefits: as a citizen, you become eligible for health and societal benefits enjoyed by regular citizens.
Dual citizenship: Having dual citizenship can be a dream for most people. Landing a golden visa can be your route to that.
Cons of golden visas
Quite pricey: It can cost a fortune to get a golden visa. In Portugal, for instance, the minimum investment cost is $280k. And that's one of the lowest in Europe.
Requirement to live in the country: Most people who go for golden visas have an end game – to gain citizenship. However, in some countries, you need to live in the country before being granted such.
EU countries offering golden visas
The following are the countries in Europe offering golden visa opportunities.
Spain
Portugal
Greece
Cyprus
Malta
Italy
Austria
Switzerland
Germany
Ireland
Belgium
Bulgaria
While we won't touch upon all the countries and their golden visa requirements, we'll give you a quick overview of the requirements for the top five countries. You can look up other countries that interest you.
Spain 
Criteria for Golden Visa
Must invest in real estate up to €500,000 or Spanish public debt up to €2 million or a bank deposit of up to €1 million
Perks
No requirement to stay or live for a minimum number of years
The package is extended to all family members
Allows you to live in Spain. And after five years grants you permanent residence and citizenship in ten years.
Citizenship opens doors to special visa-free authorizations like the USA ESTA – a program that allows you to enter the US without applying for a visa.
Portugal
Criteria for Golden Visa
Must invest in real estate of at least €500,000 or urban regeneration area real estate worth €350,000 or create jobs for at least ten people or invest at least €350,000 in scientific research or invest at least €250,000 in arts, culture, and heritage or invest at least €500,000 in small/medium enterprise business.
Perks
The package is extended to all family members
You only need to stay in Portugal for fourteen days every year
One of the lowest investment criteria in Europe – is €250,000 for arts.
Greece
Criteria for Golden Visa
Must invest in real estate of at least €250,000 or invest at least €400,000 in Greek Government Bonds or invest at least €400,000 in a Greek company or invest at least €400,000 in a Greek bank (in deposits).
Perks
No requirement to stay or live for a minimum number of years
The package is extended to all family members, including your parents (if they're still alive).
Greek citizenship after seven years of residence. (Again, Greek citizenship grants you access to the ESTA USA program as Greece is on the US ESTA Visa Waiver Program.
Cyprus 
Criteria for Golden Visa
The financial criteria for Cyprus's golden visa are a bit on the high end. You must invest up to €2,000,000. Also, you must donate €75k to the Cyprio R&D fund. And finally, you will have to donate €75k to the Land Development Organization.
Perks
You can gain citizenship in less than six months if your meet the above financial criteria.
ESTA and Golden visa countries: Which countries are on the ESTA list?
Before being eligible to submit an ESTA application, an applicant must be a citizen of a country on the US VWP. Luckily, with the golden visa scheme, many foreign nationals who aren't citizens of countries on the US ESTA VWP can enjoy this benefit, too.
Below are the names of countries on this list.
Find out whether you're qualified to visit the US using an ESTA application. Suppose you aren't, no problem. Look at which country's citizenship-by-investment program looks achievable to you, and start building your portfolio today.
Andorra
Australia
Austria
Belgium
Brunei
Chile
Croatia
CzechRepublic
Denmark
Estonia
Finland
France
Germany
Greece
Hungary
Iceland
Ireland
Italy
Japan
Latvia
Liechtenstein
Lithuania
Luxembourg
Malta
Monaco
Netherlands
New Zealand
Norway
Poland
Portugal
San Marino
Singapore
Slovakia
Slovenia
South Korea
Spain
Sweden
Switzerland
Taiwan
United Kingdom