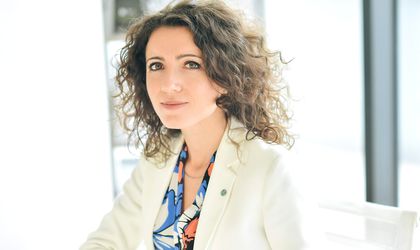 Central European companies intend to invest in the next two years in their research and development activities the same annual amount as they did in the last three years, and 25% of the surveyed companies are planning to increase their investments in such activities, according to Deloitte Central European Corporate R&D Report 2022, conducted in seven countries in the region, including Romania. Companies are more optimistic about their research and development investments in the longer term, with almost 40% of respondents expecting to invest more in the next three-five years than in previous years.
The main factors that influence companies' decisions to invest more in research and development are the availability of skilled and experienced researchers (38%), the potential for using a greater volume of grant and tax allowance (26%), and the stability and transparency of the regulatory environment (20%).
"Research and development investments bring long-term benefits, from stimulating the education system, to increasing productivity, wages and, implicitly, improving living standards. The results of our study confirm the companies' intention to continue to invest in research and development activities and the fact that they are concerned both with identifying and attracting qualified researchers, but also with the availability of fiscal and financial incentives. In Romania, companies are also increasingly interested in research and development activities, and the authorities are taking measures to simplify the applicable legislation, to provide them easier access to financing," said Alexandra Smedoiu, Partner, Deloitte Romania.
The largest investments, of up to 10 million euros, aim at the development of innovative products and processes (38%), and automation and digitalization projects (34%). Companies also plan important investments, which can reach one million euros, to meet ESG standards (Environmental, Social and Governance). Thus, 57% are planning to develop new travel and transport solutions, such as eMobility (technology-based methods to make transport more efficient, both passenger or freight; for example, electric cars charging solutions, containing data on the supply infrastructure, hourly energy cost, consumption monitoring etc.), hydrogen-based fuels, liquefied or compressed natural gas etc., and 59% want to invest in energy and water-saving solutions.
The study also highlights that, although companies are familiar with research and development financial and fiscal incentives, they rarely use this form of support, especially due to unclear criteria to identify a research and development activity as being eligible for funding or for tax allowances. For this reason, more than 30% of the companies do not apply the tax incentives available for research and development.
Many companies (65%) collaborate with third parties, such as universities or research institutes, which proves to be beneficial for all parties – companies can get qualified experts to work on their projects, while partner institutions can participate in interesting practical activities and obtain additional funding.
The highest proportion of companies protect their know-how and intellectual property by using a company confidentiality policy (70%), followed by trademarks (43%) and patents (40%).
Deloitte Central European Corporate R&D Report, now at its seventh edition, is based on a survey conducted in seven Central European countries: Croatia, the Czech Republic, Hungary, Lithuania, Poland, Romania, and Slovakia.