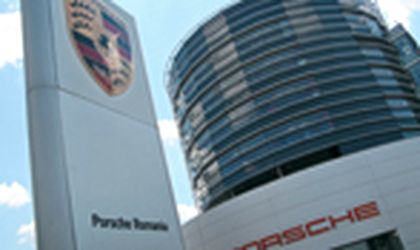 While it is not unusual, but on the contrary rather common, to see financial institutions develop a real estate arm, which benefits from the financial resources of the group controlling it, a company producing food or chemicals, or distributing cars is less likely to do so – but it still happens, at international level and even locally. Romanian companies such as Glina, which is a canned food producer, and brewer Bere Azuga have recently announced their plans to expand on the real estate segment. They are not the first local companies involved in activity which has nothing in common with real estate to go for property investments. While some companies go for one single business, prompted by the belief a company should specialize in order to become the best in its branch, others prefer to diversify activities, split risks and reach higher profitability.
At a certain point, on various markets, real estate becomes one of the choices, irrespective of the other existing lines of business. For some of the companies which make this choice, real estate remains a small portion of the overall business, while for others, it grows to become one of the cores, but not the main activity.
All in all, real estate development, which comes with an average profitability of 20 percent on initial investment, is catchy for many companies, especially for those in industries which have seen recent declines or for players which don't hold top positions on their market niches. For larger groups, which enjoy good numbers and year-on-year growth, real estate is an addition which helps the group to post even better results.
Car dealers and importers steer towards property investments
One of the Romanian entrepreneurs who spotted real estate as a choice to diversify business early on was Ion Tiriac. He entered the real estate market in 1994, when he set up construction company Fergus Construct International. He then built a holding which comprises car dealers and financial services.
However, the group has more recently started to put more focus on real estate, an activity which is being carried out through Tiriac Imobiliare. The company has planned EUR 900 million of real estate investments by 2010 in Romania and is underway with several projects, either developed on a stand-alone basis, or in partnerships with other companies. So far, Tiriac Imobiliare has partnered Spanish Riofisa and German LBBW Immobilien.
The car retail and import business brings the bulk of Tiriac Holding's gains, and the real estate division covers most of the rest, excluding cars and leasing, according to company representatives. The firm, which posted EUR 1.6 billion in turnover last year, splits its earnings between Tiriac Auto, which brought EUR 900 million in turnover last year, Tiriac Leasing, which was expected to contribute EUR 170 million last year, Tiriac Air and Tiriac Imobiliare. Tiriac Air brought the group EUR 9 million in 2007.
Another car dealer active locally has recently set up a real estate arm. Porsche Romania has re-organized its structure and set up Porsche Immobilien, a company which was transferred all the real estate assets, worth some EUR 78 million, which include land and buildings. Porsche Holding plans to develop its real estate activity in Romania by buying land, building offices and renting retail spaces. The newly established real estate arm now owns plots which vary between 4,000 sqm and five hectares in Bucharest, Ilfov, Constanta, Cluj and Timis.
Porsche Romania imports the Porsche, Volkswagen, Audi and Seat brands. The company was expecting an EUR 840 million turnover in 2007. In 2006, it posted EUR 750 million in turnover, and its profit was EUR 62 million.
Cefin Group is another example of company which runs a business in the automotive sector and which added real estate to its mix of activities. The company posted EUR 400 million on the automotive segment, and currently operates with an EBIT of 4.5 percent of the turnover.
Cefin started its activity in 1995 as an Iveco dealer, and afterwards it expanded in Hungary and Bulgaria. Its real estate activity began in 2001, and it has so far invested EUR 400 million in real estate in Romania, in delivered and underway project, according to data from the company. It hopes to reach EUR 600 million of such projects by the end of next year. In the first quarter of the year, the real estate division posted EUR 70 million in turnover.
Retailers embrace closest industry: real estate
The retail segment is closely related to real estate, and both influence each other's developments. While for RTC Group the investment in real estate, with two residential projects announced so far, is not directly helping the other lines of business, for retailer Altex, which has gone into retail developments, the involvement may turn out to be profitable from more perspectives.
RTC Group, a local group of companies focused on retail, started to invest in real estate earlier this year. It has opted for the residential segment, and will invest EUR 7 million in 100-apartment project in Sibiu. Rimobi, RTC Group's real estate arm, administrates 11,000 sqm of offices, 45,000 sqm of warehousing, 1,500 sqm of retail spaces and 57 hectares of land.
In October this year, the group will start working on a second residential project in Bucharest, 135 apartments which will need a EUR 16 million investment.
Local IT&C and home appliances retailer Altex started out as retailer, but in time managed to own and lease several retail spaces. Recently, the retailer made the big step towards real estate and became a developer. Cometex, one of the companies in the Altex group which was in charge of its property-related activities, recently started to work on a chain of shopping centers in Buzau, Brasov, Timisoara and Arad. The future retail developments will host Media Galaxy units, the group's retail brand, which is, apart from cashing in the rent from other tenants, an advantage considering the tough competition between retailers to secure spaces in new retail developments across the country. The group will invest around EUR 40 million in the four retail projects.
Oil and gas companies diversify activity with involvement in property
Oil and gas company Rompetrol Group, which is majority-owned by Kazakh oil company KazMunaiGaz, has entered the real estate segment through a partnership with real estate investor Immorent for a EUR 300 million mixed project north of Bucharest. The project, to be financed by Immorent's mother company Erste Bank, will feature 150,000 sqm of built area close to Baneasa Lake and will include Rompetrol's headquarters. It will also be Immorent's first development in Romania. The compound, to be called Smart City, will include some 50,000 sqm of office buildings, and retail and housing on 100,000 sqm. Rompetrol's future headquarters will be hosted by a tower of 110.7 meters. The project will be built on 4.4 hectares of land.
Dinu Patriciu, founder of Rompetrol Group, sold his majority share package in the company last year to Kazakh oil company KazMunaiGaz. After the sale, Patriciu said he would invest in real estate, among other areas. Rompetrol is currently headquartered in an office building on Calea Victoriei.
Rompetrol foresees a EUR 12 billion turnover in 2008, of which the real estate business is still a small portion.
OMV-owned Petrom, a rival oil company active in Romania, has also decided to invest in a project to include its headquarters. Petrom's project, called Petrom City, will require a EUR 130 million investment, and will be located in Straulesti, north of Bucharest. The company has already started works on the project.
Food, beer and chemical producers turn eyes to real estate
Canned food producer Glina has recently announced its intention to take out a EUR 50 million loan in order to invest in a real estate project. The company started construction works on a housing project in Bucharest in March last year, with an investment of EUR 10 million.
Glina, a company which was set up in 1970, is now controlled by Lebanese businessman Mrad Ahmed, through Sima Prod company. The company posted in 2006 some EUR 230,000 in turnover and a loss of EUR 154,000, according to the latest data available.
The profitability rate in the canned meat producing industry is around five to seven percent of the turnover, while a residential project can return up to a 40 to 50 percent profit on initial investment.
Glina is working on Saphir Stein residential project in the Cotroceni area of Bucharest, which was extended with a second phase, whose market value is expected to reach EUR 98 million. The project is being constructed by Stein Construct in Bucharest, which shares the same shareholder as Glina SA. The first phase of the residential project includes 169 apartments, while the second phase will bring another 450 apartments.
Chimopar, a local company active in the chemical industry segment, is awaiting offers from real estate investors for a 7.2 hectare plot in Bucharest, where a shopping center is planned. Chimopar plans to acquire totally or partially the project after completion.
French Vinci filed an offer to buy the plot and develop a real estate project in which Chimopar was to hold half. However, Chimopar's shareholders rejected the offer.
The main shareholder in Chimopar is Jafco Holding. Last year, the company was planning to start a EUR 150 million project in partnership with an investor. The project, to be built on the current chemical factory location, was to be started in April this year. Last year Chimopar was hoping to turn its activity profitable, with EUR 68,000 of profits, after a EUR 0.9 million loss in 2006. Brewer Bere Azuga, controlled by businessman Valerii Moraru, is planning to expand its activities beyond production of beer and more recently, mineral water. Real estate is the next step for the beer producer, which wants to build 200 apartments and a 150-roomed hotel in Azuga mountain resort. The investment in this project should reach EUR 27 million. The company is aiming at a EUR 15 million turnover for this year, almost double last year's figure.
ModaTim bets on real estate profits to balance lower textile profitability
The profitability margins in real estate are currently higher than in the textile industry, which was one of the reasons a company such as textile producer ModaTim has expanded its range of activities into real estate. "Three or four years ago, the profitability margins in the textile industry were high, but of course they were applied to low turnovers. Due to higher costs, these margins have dropped, reaching the normal value of the international textile industry, between five and seven percent," says Ovidiu Sandor, president of ModaTim Investments.
Timisoara-based garments manufacturer ModaTim, which was privatized at the beginning of the 90s, started its first investment in real estate last year. In order to benefit from the 2,200-sqm plot it owned, which was laying empty in Timisoara, it started to build a 10,000-sqm office building on the plot. The project, called City Business Center, required EUR 8 million in investment, for a first building. The garment producer has decided to expand the project with a second building, which is now underway, and the office compound should reach five buildings in total upon completion, on some 32,000 sqm. The last office building in the project should be ready in 2011, according to previous announcements.
In order to finance the development of the office project, the company recently took out a EUR 28 million loan from Investkredit Bank. The amount refinances a previous loan meant to cover the development of the first building. The investment in the entire project should reach EUR 40 million.
The textile producer owns another plot of 2,200 sqm in Timisoara, which could also be used for future real estate investments.
By Corina Saceanu