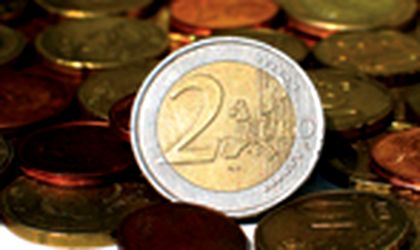 Dutch banking and insurance group ING has recently revealed EUR 2 billion in losses and impairments in the fourth quarter of last year. This has prompted the bank to seek new state aid, replace its CEO and axe 7,000 jobs.
It was the second time in three months that ING had turned to the government for assistance. The new state loan guarantees should assuage investors' uncertainty about ING's EUR 27.7 billion portfolio of mortgage-backed securities.
In October last year, ING turned to the Dutch state for a EUR 10 billion capital injection after announcing its first quarterly loss. The bank also said it expected a EUR 1 billion net loss for 2008, and described the fourth quarter as "the worst quarter for equity and credit markets in over half a century".
Austrian banks seek protection plan for Eastern Europe
Erste Group, the majority owner of Romania's largest bank in terms of assets, BCR, was the first of the Austrian banks to use some of the Austrian government's EUR 100 billion recapitalization scheme.
The banks took EUR 2.7 billion of this aid to bolster its balance sheet, with the Austrian state having acquired an equivalent participation in the bank. Erste will pay 8 percent in fixed annual interest on this amount.
"We have a fundamentally sound position and are taking this step to better equip Erste Group to cope with a tougher economic outlook […]," explained Andreas Treichl, CEO of Erste Group. "The participation certificates that will be acquired by the Republic of Austria will ensure that, above all, Austrian companies will have enough liquidity at their disposal in times of difficulty."
He added: "In agreement with the Austrian government, Erste Group undertakes to ensure jointly with the savings banks that both Austrian commercial and retail customers will each have access to at least EUR 3 billion in credit over the next three years."
Raiffeisen Bank, the third largest bank in Romania assets wise, is another Austrian bank that could potentially use the Austrian state's helping hand, but a decision is yet to be made. Several representatives of Raiffeisen Zentralbank, mother company of Raiffeisen Bank Romania, have sounded warnings about the banking problems in Eastern Europe.
A group of nine banks, out of which seven are active in Romania, led by Raiffeisen Bank, have asked the European Commission for measures meant to help the banking system in Eastern Europe and in countries in the region which are not yet part of the Union.
Raiffeisen Bank's CEO Herbert Stepic has warned that Eastern Europe faces problems due to its high dependence on exports to Western countries and foreign financing. Stepic has also warned about the increasing level of non-performing loans, stemming from the lower level of the public's salaries.
However, Raiffeisen believes there is still much potential in the region, although "the next two years will certainly be difficult," according to Walter Rothensteiner, chief executive of Raiffeisen's majority shareholder RZB.
The Austrian finance minister Josef Proll is planning a tour of Eastern European countries in February, Romania included, to discuss a plan to protect the banking system in the region.
Societe Generale looks at second 'comforting' second state aid
Societe Generale, the main shareholder in the second largest bank in Romania by assets, BRD Societe Generale, recently said it had no immediate need of liquidity, but a second tranche of government aid would provide extra comfort in an uncertain environment.
Last year, the French state agreed to lend the top six banks, including Societe Generale, a total of EUR 10.5 billion. The French state is now working on a second instalment of around the same amount.
"We have no immediate need for capital, but this second tranche should give us extra comfort and flexibility to keep lending in an environment that remains very uncertain," SocGen's CEO Frederic Oudea told a French newspaper, quoted by Reuters. "We are giving ourselves a few months to decide the ways," he said.
SocGen has recently announced it was expecting to make a profit of about EUR 2 billion in 2008, but also warned of more trading losses.
Even before the credit crisis sent its effects rippling though the major banking group in Europe, SocGen had revealed a EUR 4.9 billion loss which it said was the result of unauthorised and fraudulent deals by junior trader Jerome Kerviel. His trading is still being investigated by the French financial police.
The bank's CEO said the scandal had indirectly helped SocGen by forcing it to take control before the worst of the global financial crisis struck.
Meanwhile, Italian bank UniCredit, which is present in Romania through UniCredit Tiriac, is considering requesting state support in Italy and Poland, Reuters has recently said, quoting sources in the bank. UniCredit's CEO Alessandro Profumo said the bank could consider "state support as insurance against unpredictable events," and if the bank does seek state aid, it could consider doing it in Austria, for example, he added.
UniCredit Group's network includes Bank Austria Creditanstalt, which came into the group after its merger with HVB Group in 2005.
Greek banks start drawing from state funding
Greece, which has a EUR 28 billion support plan in place for its banks, some of which have activities in Romania as well, has urged Greek banks to start using the capital injections from the state, to keep credit expanding in the country. Bank shareholders have already approved EUR 2.62 billion of capital injections through the sale of preferred shares. Another EUR 3.2 billion of liquidity has been provided to the banking system via state bonds.
The state guarantees facility, which is the final part of the aid scheme, was also recently activated, aiming to provide credit institutions with up to EUR 15 billion in guarantees. Alpha Bank and EFG Eurobank, majority shareholder in BancPost, received their shareholders' agreement to boost their capital by EUR 950 million each.
National Bank of Greece, the main shareholder in Banca Romaneasca and Piraeus Bank, also active locally, got shareholder approval for a capital boost of EUR 350 and 370 million, respectively.
Corina Saceanu