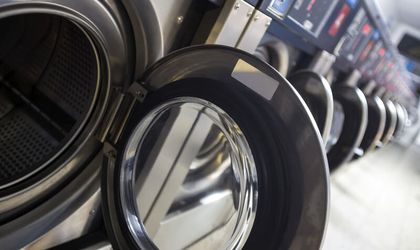 Household Appliance Producer BSH Hausgeräte, a company part of the Bosch German group, will invest about EUR 110 million in a new washing machine factory in Simeria, as the building permit was signed on Monday.
"The investment will generate over 700 local jobs," said the mayor of Simeria, Emil Risteiu, according to Profit.ro.
The new plant was announced at the end of last year. For this project, Bosch has requested state aid of RON 100 million at an investment of RON 454 million. The constructor will have to start the investment in the next 12 months and then finish the work within 2 years, a deadline that can be extended if necessary.
After building new production facilities, the factory will have an annual production capacity of 1 million washing machines for the European market.
The Romanian branch BSH was established in 1999 and sells electrical appliances under the brands Bosch, Neff and Zelmer in Romania. The range of products includes refrigerators, cookers, washing machines, dryers, dishwashers, vacuum cleaners, kitchen robots and coffee machines. BSH Hausgeräte GmbH, member of Bosch Group recorded sales of approximately EUR 13.8 billion  in 2017 and has over 61,800 employees.