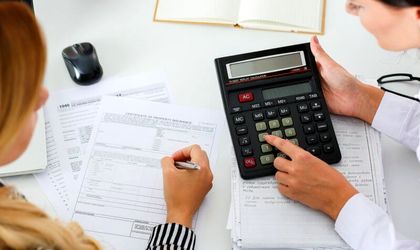 Is Romania a country that an investor would take into account as a place to open or develop a business? What does it really mean for a country to be investor-friendly? Is it just about being a fiscal paradise? Dragos Doros, partner at KPMG, helped Business Review evaluate European countries based on their fiscal policies and doing business criteria.
"First of all, let's think about the factors that would determine investors to go to a country. In a highly globalized world, with free movement of citizens, businesses and capital, the decision to invest is based on a set of factors, depending on needs", Dragos Doros said.
The main factor would be the degree of openness of the economy, as well as the country's economic and political stability. Equally important are how advanced the country's infrastructure and population are. "Looking towards the fiscal area, we can go into detail about the most reasonable tax levels, fiscal stimuli and state help schemes", he explained.
Nowadays, when technology has such an important role in our lives and everything moves at a breakneck pace, entrepreneurs are focused on using these aspects to develop their businesses, either by digitalizing their own processes or the aspects related to payments, their collaboration with clients and suppliers and, last but not least, their relationship with tax authorities.
Is there any country that successfully meets all the criteria above and maybe brings something more to the table? We might immediately think of "fiscal paradise" countries with zero taxes, such as the Cayman Islands, where there's no VAT and no profit tax. However, as noted above, low tax rates aren't the only way for a country to be business-friendly.
According to a study conducted by the World Economic Forum in 137 national economies, Switzerland would be in first place when it comes to competitiveness. The ranking took several factors into account, such as state institutions, infrastructure, macroeconomics, educational and healthcare systems, the size and efficiency of markets, the efficiency of workforce, the development level of financial markets, technological development and innovation capacity. After Switzerland in the ranking come the United States, Singapore, the Netherlands and Germany. In the latest edition, the same five countries took the top spots, and Switzerland continues to lead. Where was Romania on this list? Around the middle, on the 68th position – below Bulgaria, which came in 49th. Romania dropped six positions compared to the previous period, while Bulgaria stayed in the same spot. In the region, the best position was achieved by the Czech Republic, which came in 31st.
"Let's look at an example of "good practices" in technology and digitalization: In the online segment, Estonia would be a good example, as around 95 percent of all official documents are filed through the electronic system established by the Estonian Fiscal and Border Council. The system allows the online submission of documents such as profit tax statements, unemployment insurance, pension fund contributions, as well as requests for excises on alcohol, tobacco, fuel and returning excises for packaging", Doros said.
Almost all of Estonia's citizens (98 percent) have an ID card they can use for various processes such as digital signatures, i-Voting, bank account access or even digital prescription releases. As expected, Estonia has the most advanced system for digital signatures.
Another innovative aspect of Estonian is e-Residency, which allows people from all over the world to open a business in Estonia online.
Research – Development – Innovation
If we were to analyse two of the pillars of the World Economic Forum's study we discussed above, namely the innovation capabilities of national economies and the degree of preparedness for the introduction of new technologies, we can make the following points, according to Doros:
In terms of innovation capabilities, several factors were taken into account, including: the quality of research institutions, the governments' involvement into purchasing advanced technology products, the availability of engineers and scientists, companies' average spending for R&D, the degree of collaboration between higher education institutions and industry for R&D. In this area, Switzerland is again the leader, followed by the US and Israel. In the Eastern European economic region, the Czech Republic is the most developed in terms of innovation, followed by Poland, Hungary and Bulgaria. Romania is on the second to last place in the region, above just Moldova.
As for the second pillar – preparedness to adopt new technologies – which takes into account issues such as access to the latest technologies and how much companies have absorbed them as well as internet use rates among the population, Luxembourg, Switzerland and the Netherlands are leading the way. Romania takes spot 51 out of the 137 countries the study looked at.
Taxes
"Turning to taxes, we can consider profit tax and VAT the most important ones. When it comes to profit tax, our Hungarian neighbours have the lowest rate of 9 percent, which was cut from 19 percent last year. A low rate of 10 percent can also be found in Bulgaria. On the other hand, Malta and France have profit tax rates as high as 35 and 33 percent respectively", Loredana Chereches, tax consultant at KPMG explained.
The lowest VAT tax is in Luxembourg (17 percent), followed by Malta (18 percent) and Romania (19 percent). On the opposite end of the spectrum, Hungary has a 27 percent VAT rate, while Denmark and Sweden have it at 25 percent.
"On the other hand, another defining aspect of an investments are dividends. Romania's dividend tax was lowered to 5 percent, while in Poland or the Czech Republic the rate reaches 19 and 15 percent, respectively. Of course, in some cases (EU member state), the rate can be lowered to zero", Loredana Chereches said for BR.
According to a 2017 World Bank study on the ease of doing business, Romania was in 45th place out of 190 countries, below Estonia, Poland or the Czech Republic. In comparison, Hungary is on 48 and Bulgaria is on 50. What is holding Romania behind? It's the extremely complex and time-consuming bureaucracy, as well as the slow pace of reform in important sectors like education, infrastructure or labour.
For greenfield-type projects, Romania and Poland are the most attractive countries in the region, says a UNCTAD study. This is a good indicator of trust as starting a greenfield investment requires a long-term commitment from investors.
In conclusion, what's the situation in Romania? Would the country take a leading position in a ranking of the most business-friendly countries? Although our first instinct would be to give a negative answer, a short analysis leads to the following conclusions:
The 16 percent profit tax and 19 percent VAT rate are both below the European average (19.48 percent for profit and 20.08 percent for VAT). We also have fiscal facilities when it comes to R&D (an extra 50 percent deduction of research expenses from the profit tax), as well as tax exemption for reinvested profits. Indeed, pessimists would say that others have it even better, as Hungary and the Czech Republic have a 100 percent extra deduction.
When it comes to digitalization, we're not doing too badly: around 85 percent of tax statements can be submitted online and we can receive public information about economic agents through a simple SMS.
As we saw in the World Bank or WEF analyses, Romania usually ranks around the middle among all countries, but generally takes one of the last places in the EU.
In conclusion, Romania can be seen as an entrepreneur-friendly country, but it also needs a lot of improvement in important areas.