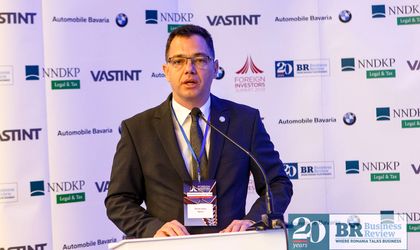 Stefan-Radu Oprea, the minister for Business, Trade and Entrepreneurship, announced that Romania's government is taking measures in order for the country to become the most business-friendly state in the region.
"The government's plan is to facilitate private investments by simplifying the rules. Our ministry wants to be considered a partner by  business owners and CEOs of foreign companies. We're trying a massive change of mentality when it comes to the relationship between state and private companies. We have the Law of Prevention that helps businesses", the minister explained. The minister also announced that the Government is trying to regain Romania's past commercial partners like China, Vietnam, Qatar or Japan. "I saw in Vietnam an association of former Vietnamese students in Romania with 3,000 members who are very interested in keeping contact with our country. Romanian products are very well-known and appreciated in Vietnam," the minister told the audience.
He also announced Romania's intention to sign a trade agreement with Singapore or Australia. "Romania already has a free-trade agreement with Japan, but the government wants such agreements with Singapore or Australia as well," he stated.