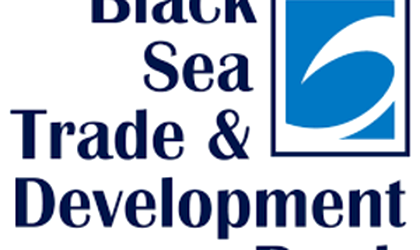 The Board of Governors of the Black Sea Trade and Development Bank (BSTDB) approved the 2019 financial statements, the first year of implementation of the Medium-Term strategy and business plan for 2019-2022. The Bank's Board of Directors approved 32 new projects for over EUR 1 billion, an increase of nearly 87 percent over 2018 levels. New commitments (signed operations) rose 36 percent to the total of over EUR 842 million. Disbursements reached EUR 872 million, an increase of 52 percent over 2018. The Bank's portfolio of operations at the year-end exceeded EUR 1.85 billion. 
The Board of Governors of the Black Sea Trade and Development Bank (BSTDB) held its 22nd Annual Meeting under the Chairmanship of Ukraine. The Meeting was held via a teleconference to observe the restrictions due to the Covid-19 pandemic.
The Bank registered a net income for the 16th consecutive year, which the Board decided to allocate to the general reserve and surplus, to support the Bank's operational activities.
The Board of Governors supported the course of the Bank under the current coronavirus crisis prioritizing the assistance for the emergency measures taken by the Member States to minimize the impact of the pandemic and to stimulate the economic recovery focused on most affected sectors, including health and other essential infrastructure, and small- and medium-sized businesses in the region.
The Board resolved that the Republic of Albania will hold the Chairmanship of the Board of Governors for the BSTDB 23rd Annual Meeting in 2021. The venue and the date of the 2021 Annual Meeting will be determined in due time. The Governors for the Republic of Armenia and the Republic of Azerbaijan will hold the Vice Chairmanships of the Board of Governors. The Bank will consider the possibility to hold its annual events in Odessa, Ukraine until the end of this year, depending on pandemic developments.
The Black Sea Trade and Development Bank (BSTDB) is an international financial institution established by Albania, Armenia, Azerbaijan, Bulgaria, Georgia, Greece, Moldova, Romania, Russia, Turkey, and Ukraine. The BSTDB headquarters are in Thessaloniki, Greece. BSTDB supports economic development and regional cooperation by providing loans, credit lines, equity and guarantees for projects and trade financing in the public and private sectors in its member countries. The authorized capital of the Bank is EUR 3.45 billion. BSTDB is rated long-term "A-" by Standard and Poor's and "A2" by Moody's.