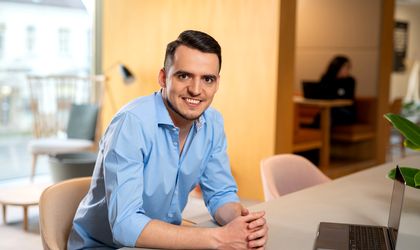 Leading European digital investment platform Bitpanda announced that it has added hundreds of new fractionalized stocks* and ETFs*, crossing the 2,000 assets milestone.
It's a year ago that the fintech unicorn launched its Bitpanda Stocks product as a simple, affordable and safe way  of investing in stocks and ETFs. Since then, Bitpanda has continuously expanded its asset selection, now offering its community the opportunity to invest in 2,000 digital assets of their choice, depending on their budget and risk appetite.
A key differentiator for Bitpanda's stock offering is the fact that it is available 24/7, allowing its customers to invest anytime they want – even outside trading hours. For the first time in Europe, retail investors are able to invest in their favorite brands such as Tesla, Netflix, EA, Ferrari, Apple, Microsoft, Mastercard, Oracle or Pirelli, starting from as little as €1, with zero commissions and tight spreads. The newly added assets range from European to US companies, including household names such as Victoria's Secret and Virgin Galactic, plus financial services companies like Robinhood and BBVA.
Eric Demuth, Bitpanda CEO and Co-Founder said: "Bitpanda exists to narrow the widening gap of inequity caused by the old financial system. Investing in fractional stocks with any amount of money, all around the clock, is exactly about that: accessibility, flexibility and affordability. We created Bitpanda Stocks as the simplest way to invest in fractional stocks*, commission-free and with tight spreads — and it just got twice as nice. Literally. We doubled the assets selection by adding new stocks* & ETFs* to the platform, taking our tally to 2,000. And this is just the beginning, as we continue on our mission to empower  people to build financial freedom for their future."
 —
"Since its founding, Bitpanda has set out to remove all barriers to investment. Every day we act in line with our goal, putting people first, giving them the opportunity to invest easily and securely in a wide range of digital assets. Today, we are one step closer to reaching our goal, by expanding our Bitpanda Stocks portfolio – an easy-to-use, fast, intuitive, available 24/7 product designed to offer the freedom and flexibility specific to modern investments that we believe anyone should have access to.", concluded Rareș Huțanu, Director of Engineering & Site Lead Bitpanda Bucharest Talent Hub.
Bitpanda Stocks* are also a popular asset for the fintech's Savings Plan feature, which is available on Android and iOS, allowing users to set up automatic and recurring investments in any asset — wherever they are.
One platform for all investments
New investors can open a free Bitpanda account and start investing in minutes, 24/7, in the digital assets of their choice, ranging from cryptocurrencies to commission-free fractional stocks, ETFs or precious metals, with any amount of money, depending on their risk appetite. Bitpanda started as a crypto-trading company in 2014 with Eric Demuth, Paul Klanschek and Christian Trummer as co-founders. Since then, it has developed into a leading investment platform used by more than 3 million people across Europe. The fintech company has become the first Austrian unicorn, with a team of more than 1.000 people working in  ten different offices around Europe.