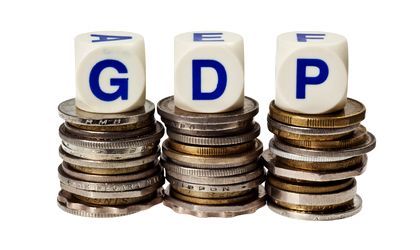 Viewed from Western Europe, Romania still looks like a poor country. But in the economy, like in society, there are more than fifty shades of "poor".
Every country outside the "developed world" is poor in its own and unique way and that often evolves, and Romania now looks poor in quite a different way from how it looked ten years ago.
Within a decade after joining the European Union, the Romanian economy grew quickly and managed to become the largest in its region.
But in the very same period millions of Romanians left the country in search of a better life.
Mexico on this side of the wall
In fact, Romania evolved from a "very poor country" until 2000 to a "poor country" until EU accession and then to a "not so poor country" since 2007, but this achievement didn't help much in reducing widespread poverty.
Some experts are seeing a "Mexico on this side of the wall" model, with Romania being a poor country situated close to a very rich area – Western Europe – and becoming a cheap labour source, without the restrictions of the workforce movement seen in the US/Mexico model.
But this model has some advantages in terms of economic growth.
Last year, Romania outpaced Greece in GDP size for the first time in decades, to become the biggest economy in the Balkans (Turkey excluded).
This month, the National Institute of Statistics (INS) released a flash estimate of GDP evolution in 2017, indicating a 7 percent increase compared to 2016.
The first more detailed picture of the country's GDP in 2017 will be released on March 7, but economists are already betting on a number close to EUR 185 billion, after EUR 169.8 billion in 2016.
What is already clear is that Romania's GDP was larger in 2017 than Greece's GDP, estimated at around EUR 175 billion, for the first time since the 1970s.
But Romania is still the second-poorest EU country if we look at the more relevant GDP/capita index, with less than EUR 10,000 per inhabitant.
Beyond GDP
Gross domestic product (GDP) is still a widely used index to measure the size of national economies, but many experts are pointing out that size is not the only thing that matters for an economy.
"GDP is not necessary the universally relevant indicator. You should also look at the income distribution or at the unequal distribution of economic growth," Horia Braun, chief-economist at BCR, told Business Review.
Romania had a larger GDP than its neighbours for years. In 2016, Hungary had a GDP of EUR 113,7 billion, 33 percent smaller than Romania's, and the other neighbouring countries are much smaller in terms of economy size (Ukraine – less than EUR 100 billion in 2016, Bulgaria – EUR 48 billion, Serbia – EUR 37 billion, Moldova – EUR 6 billion).
However, Romania has a lot of problems in terms of quality of the economy.
"Structurally, the direction of the Romanian economy is toward producing goods and services with low-value added. We've made progress within the last ten years, but there are still huge differences and Romania doesn't have a coherent economic development strategy," Braun said.
Historically, few nations outside Europe and North America achieved the goal to become developed and industrialized, mostly in the 20th century. Japan, South Korea, Singapore and, more recently, some oil-rich Arab countries achieved the status of developed economies using a variety of tools.
In the case of Romania, the problem was that its economy – and society – became only partially industrialized and modern. However, the post-industrial world brings new opportunities.
"There is a major probability that this (the post-industrial revolution) is the first development revolution Romania will completely pass through, the evolution from rural to industrial being (…) missed or partially missed," wrote Barbu Mateescu, a young Romanian sociologist, on his blog.
From an economic point of view, Romania needs good – and less populist – policies to sustain its development.
During the last few years, the government adopted a strategy of wage-led growth, stimulating household consumption and GDP growth rates, but this model has generated larger fiscal and current account deficits.
A strategy which experts predict will reach its limit in the coming years.
"Economic growth is expected to slow to 4.6 percent this year and 3.5 percent in 2019 (…). This could be the direct result of growth relying heavily on consumption and inventories, while investment is crowded out by populist measures or affected by fiscal uncertainty. Growth may slow even more if stealth fiscal tightening is used to keep the budget deficit below 3 percent of GDP," UniCredit Group analysts estimate in a recent report.
Quality leap
Many economists insist Romania should change the economic model in order to obtain real long-term economic and social development.
"Since 2015 we have experienced a period of positive fiscal stimulus, but this growth model cannot continue forever. You have sustainable income growth only if you have sustainable productivity growth. You need a quality increase of human resource, of infrastructure, of education, of life quality. We need a quality leap," Horia Braun told Business Review.
This quality great leap forward means long-term investments in infrastructure, education or healthcare to be decided by politicians who need votes now and think in terms of four-year cycles.
Economists point out that recent economic policies led to large external deficits due to larger import of goods, and that means public money in Romania is stimulating production in other countries.
According to Eurostat, the EU's bureau of statistics, Romania's consumer market was EUR 104 billion in 2016, a big size comparing with other countries from the region– EUR 31 billion in Bulgaria, EUR 58 billion in Hungary or EUR 85 billion in Czech Republic.
In 2017, the size of the Romanian consumer market was even bigger, generating larger imports and deficits, an evolution affecting macroeconomic balances.
One of the rapid effects was inflation, which climbed to 4.3 percent y/y in January, generating concerns about the current economic situation.