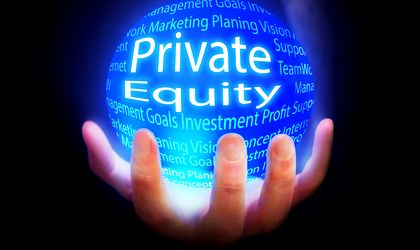 Confidence among private equity (PE) firms has hit its lowest level since the global financial crisis as a result of the COVID-19 pandemic, but deal-doers these days are more optimistic than they were during the 2008 crisis.
By Claudiu Vrinceanu
Private equity specialists forecast a decline in market activity and worsening economic conditions given that regional economies, which are largely consumer-driven, are expecting significant GDP contractions in 2020 amid drops in demand caused by the rise of unemployment.
The pandemic is creating a buyers' market, with 74 percent of the latest Deloitte CE Private Equity Confidence Survey believing that 2020 would be a good vintage. Nearly half (45 percent) of them believe vendors have decreased their price expectations over the last six months, and over half (51 percent) think they will continue to do so. As a result, the share of PE firms expecting make new investments in the coming months remains relatively high, reaching 45 percent.
"Although they are walking on quicksand, most deal-doers also went through the 2008 financial crisis and many of them are well-capitalised, which can help them navigate this period of uncertainty. As any crisis does, the current one also opens up opportunities to those players who are positioned well enough to take risks," said Radu Dumitrescu, Financial Advisory Partner-in-Charge at Deloitte Romania.
Difficulties in closing transactions
Some private equity funds have encountered difficulties either in negotiating and signing transactions or in the closing phase in the case of transactions structured in two stages, signing and closing. For example, problems appeared during due diligence processes when a virtual database could not be organised or when the due diligence process also involved an operational analysis. "It was problematic to relocate production units in Romania as part of a transaction given the traffic restrictions imposed at national borders. Some investment funds have requested revaluations of companies in which they are interested or have begun renegotiating payment in installments or on the basis of earn-out mechanisms – all choices that have risen among investors' preferences," says Alexandra Radu, Partner at law firm Bulboaca and Associates.
Good news from private equity in 2020
Even though the last six months have been turbulent for all economic actors, who have seen differences in consumer behaviour generated by the pandemic, we have heard good news from the private equity area.
Morphosis Capital Fund I, a PE fund focused on Romanian SMEs, announced the closing of a new investment in Medima Health SA, a Bucharest-based chain of medical clinics specialised in imagining and radiology.
Meanwhile, Victor Capitanu and Andrei Diaconescu, the founders of the real estate development firm One United Properties, launched a private real estate equity company in Switzerland, in partnership with CC Trust Group, owned by Swiss entrepreneur Claudio Cisullo, to invest in the Bucharest real estate market.
Despite the inherent difficulties of this period, we can say that thanks to structural advantages, investment funds remain among those most able to cope with a crisis, and their capital and expertise can be pillars that support and help relaunch certain economic sectors. Finally, we can expect investment funds to take more niche approaches in the future, depending on the industries that will have best adapted to the new realities.