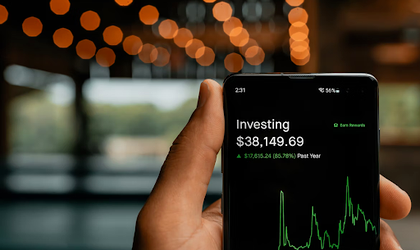 As a business owner, you know that making smart investment choices is crucial to your success. But with so many options available, it can be difficult to know which ones are the best for your business.
In this blog post, we will discuss six helpful investment ideas for your growing business. We will provide an overview of each investment, as well as its potential benefits and drawbacks. So whether you're just starting or you've been in business for a while, read on to learn more about the most valuable investment opportunities.
Indices
Indices are a type of investment that tracks the performance of a specific stock market index. Indices can provide investors with exposure to a broad range of stocks, without having to purchase individual stocks. Investors typically invest in indices through an index broker – essentially a financial professional who specializes in index investments. This type of investment offers several potential benefits, including cost savings, diversification, and lower risk than investing in individual stocks. If you're looking for a longer-term investment, indices could be the right option for you.
Real Estate Investment Trusts (REITs)
Real Estate Investment Trusts, or REITs, are a type of security that invests in income-producing real estate. They allow investors to invest in the ownership and management of commercial properties without having to purchase them. This can be beneficial for new investors looking to get into the real estate market but don't have the required capital. It also offers potential upside if the properties appreciate over time. However, it's important to note that REITs can come with higher fees and more risk than other investments. This makes them a better option for more experienced investors.
Mutual Funds
Mutual funds are another great investment option for long-term growth. These are professionally managed investment that pools investor money together to purchase securities. This can be beneficial for beginning investors, as it reduces risk and allows them to diversify their investments without having to purchase individual stocks or bonds. Mutual funds are typically either actively or passively managed, meaning they're either actively trading or simply tracking an index. They also often have lower fees associated with them compared to other types of investments. So if you're looking for steady, long-term growth, mutual funds can be a great choice.
Exchange-Traded Funds (ETFs)
Exchange-traded funds, or ETFs, are similar to mutual funds in that they're a professionally managed investment pool. However, the main difference is that ETFs trade on an exchange and can be bought and sold at any time during the trading day. This allows investors to take advantage of market movements quickly, as well as potentially reducing their risk. And while  ETFs do come with fees, they're typically lower than those associated with mutual funds. ETFs can also be a great way to diversify your portfolio, as they allow you to invest in multiple asset classes at once.
No matter what type of investor you are or what stage your business is in, there are plenty of investment options available to help you grow and succeed. With the right advice and research, you can make informed decisions that will benefit your business for years to come. So if you're looking to add a new investment to your portfolio, consider any of the ideas above. They could be just what you need to take your business to the next level.