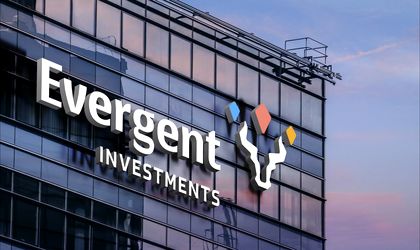 EVERGENT Investments, the largest capitalization investment company – 1.2 billion lei – of all investment companies, reported for March 31, 2022, an increase of 11.1% in the total assets and an increase of 11.6% in the net asset value compared to March 31, 2021.
Thus, the total value of EVERGENT Investments' assets is 2.5 billion lei, staying above the significance threshold of 500 million euros.
"The global economic circuit and the geopolitical tensions at the beginning of 2022 are different from the previous cycles, this turbulent and volatile first quarter being dominated by the war in Ukraine. The sanctions against Russia have created new threats to economic development, with the global market reacting quickly to these measures, with significant negative effects on all activities.

Despite the unfavorable environment, the net asset value per share of EVERGENT Investments increased by 13.4% compared to March 31, 2021. The first quarter net result and the largest capitalization of all investment companies show that we have a solid position and we are prepared for uncertain times.

We maintain the long-term investment approach and allocate capital to solid companies that are able to grow at a steady pace and remain focused on priorities to increase our shareholders' capital. Therefore, we continue the active management combined with the analytical accuracy to generate profit. "- said Mr. Claudiu Doros, President and CEO.
The net result registered in Q1 2022 is 10.93 million lei, being comprised 10.97 million lei net gain from the sale of financial assets reflected in the carried forward result and a net loss of 35,000 lei. This result represents 17% of the value approved by the shareholders in the budget for the entire year 2022.
The investments in securities reached 82.4 million lei. Thus, the company continues the strategy of increasing the performance of the listed portfolio and the development of the private equity portfolio. EVERGENT Investments is distinguished from other capital market players by the private equity projects that bring an attractive return / risk ratio, with significant long-term profit.
On June 10, 2022 EVERGENT Investments starts paying the dividends for the year 2021. The amount approved by the shareholders is 62,263,501 lei.