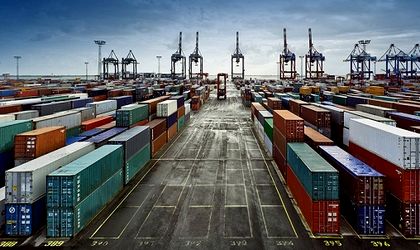 The World Trade Organization (WTO) has more than halved its growth forecast for trade in goods this year, from 2.6 to 1.2 percent, amid ongoing global tariff wars, and warns that the slowdown could hit living standards and jobs, the BBC reports.
The WTO also cut its global economic growth forecast from 2.6 to 2.3 percent, over the slow growth of major economies, trade wars and Brexit uncertainty.
The organization's director-general, Roberto Azevedo, said the hostile trade environment was discouraging companies from making investments and threatening improvements in living standards.
"The darkening outlook for trade is discouraging but not unexpected. Beyond their direct effects, trade conflicts heighten uncertainty, which is leading some businesses to delay the productivity-enhancing investments that are essential to raising living standards," Azevedo said. "Job creation may also be hampered as firms employ fewer workers to produce goods and services for export."
The US and China are scheduled to meet for a new round of trade talks later this month.
"Resolving trade disagreements would allow WTO members to avoid such costs. The multilateral trading system remains the most important global forum for settling differences and providing solutions for the challenges of the 21st-century global economy. Members should work together in a spirit of cooperation to reform the WTO and make it even stronger and more effective," the WTO director-general added.