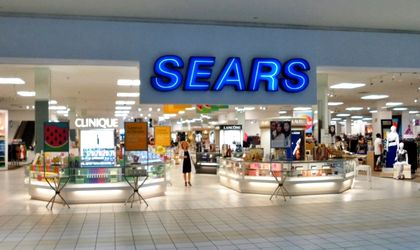 With USD 10 billion in debts, Sears, a company launched in 1886 and a pioneer in the strategy of selling anything to anyone, has filed for bankruptcy today, according to the New York Times.
The company was known a few years ago as one of the most innovative players on the market, but was quickly outrun by retailers like Walmart and Home Depot, and in recent years by the Amazon online giant.
In the last decade, Sears was led by an investment fund manager, Edward S. Lampert, who sold most of the company's valuable assets and brands, but failed to attract the new consumer, focusing on online commerce.
A decade ago, the company had 302,000 employees. Today, there are about 68,000 people working at Sears and Kmart. Now the retailer tries to use bankruptcy to reduce his debt and tries to stay in the insolvency mechanism to operate the poor.
As part of the reorganization plan, Sears negotiated a USD 300 million loan from Wall Street creditors to fund its stock and pay salaries.
More than that, Sears also said it would close 142 unprofitable stores by the end of the year, on top of the previously announced closure of 46 stores by November.
As of August, the retailer had more than 860 stores in the US, down from 1,700 at the end of 2014.