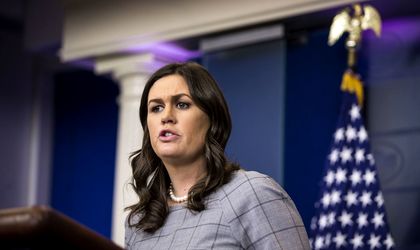 The White House has condemned the doubling of tariffs by Turkey on US cars, alcohol and tobacco imports, calling the move "a step in the wrong direction," Reuters reports.
Turkey's action came in response to what it called an attack on its economy by the Trump administration – the US doubled tariffs on Turkish steel and aluminium last week, which contributed to a significant drop in the Turkish lira.
"The tariffs from Turkey are certainly regrettable and a step in the wrong direction. The tariffs that the United States placed on Turkey were out of national security interest. Theirs are out of retaliation," White House spokeswoman Sarah Sanders told reporters.
The two NATO allies also had tensions due to Turkey's detention of American pastor Andrew Brunson, accused of backing a coup attempt against Erdogan two years ago. Earlier this month, Washington imposed sanctions on two top Turkish officials as part of efforts to get Brunson released.
Sanders said Brunson's possible release would not lead to lower tariffs, but it could lead to the easing of sanctions: "The tariffs that are in place on steel will not be removed with the release of pastor Brunson. The tariffs are specific to national security," she said.