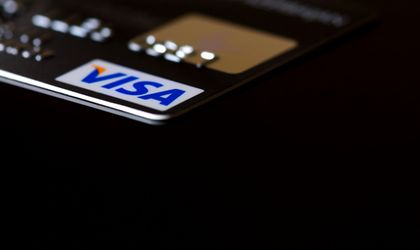 Visa has recently hosted the Visa Everywhere Initiative: Global Women's Edition, for the first time dedicated to organizations around the world with at least one founding or co-founding woman who develops solutions to meet the existing social and business challenges globally.
The new global competition has highlighted the millions of women in business and social impact but under-represented, who have been tasked with solving a challenge in FinTech and – for the first time – Social Impact for the chance to win EUR 100,000 per challenge, as well as access to mentoring, Visa products and programs and exposure to key traders. Almost 1,300 organizations have applied to this program.
Even at the start of the FIFA Women's World Cup 2010 in France, 12 finalists from 6 regions presented their innovative solutions in front of a jury. Two finalists, Tez Financial Services in Pakistan, represented by co-founder Naureen Hyat, and Green Girls Organization in Cameroon, represented by founder Monique Ntumngia, have been declared winners of the two categories of competition: FinTech and Social Impact, respectively.
"As the share of women entrepreneurs grows worldwide, Visa gives a voice to the collective power of women that generates impact in the global economy, moving the driving wheel of bottom-up innovation – and we will continue to do so through investment and partnerships that give businesses founded by women can prosper, "said Marianne Mwaniki, Senior Social Impact Vice President at Visa. "All the finalists of this global edition of the Visa Everywhere Initiative are evidence of how diverse businesses owned by women can grow and can contribute to the economies of communities around the world. We want to offer them a platform that creates connections and opportunities to succeed."
The Global Women's Edition is an extension of the already existing Visa Everywhere Initiative (VEI) program and reflects Visa's commitment to investing in female entrepreneurs. Since the beginning of the VEI program in 2015, over 6,000 start-ups have participated in 24 innovation programs and have accumulated over USD 2.5 billion in funding. This year, Visa expanded the competition to include a global challenge for organizations with at least one woman founder who could offer solutions to address the broad social and business challenges.
FinTech's competition measured how the applicants used the specific capabilities of their companies to resolve or transform the consumer or trader's payment experience at local, regional or global level. Winner of the FinTech competition, Pakistan's Tez Financial Services, represented by Naureen Hyat, is the first exclusively digital financial institution in Pakistan to provide easy-to-use financial services to unbanked and poorly banked customers through a mobile application.
"Visa Everywhere Initiative has been a remarkable opportunity for Tez, for Pakistan and for our goal of increasing financial inclusion," said Naureen Hyat, co-founder of Tez Financial Services. "The program was more than just a growth engine for us, it allowed us to connect with the many Visa partners. I am honored to be part of this group of successful women entrepreneurs. All finalists have achieved remarkable results. I am excited to be still a witness of our collective development beyond this competition."
The Social Impact Competition addressed businesses across the world led by women who support a sustainable and fair lifestyle and strengthen local or regional economies. Winner of the Social Impact Competition, Green Girls Organization in Cameroon, represented by Monique Ntumngia, is a non-governmental organization that instructs women and girls to generate renewable energy using solar and bio-waste.
"This opportunity will enable Green Girls to reach out to more women and girls and expand their renewable energy supply," said Monique Ntumngia, founder of the Green Girls Organization. "The Visa network and support will help the organization expand its business and provide African rural communities with sustainable energy sources of solar and bio-waste – generating a cascading effect."
In addition to Green Girls and Tez, the following entrepreneurs took part in the competition to win one of the two awards:
FinTech Finals:
WeCashUp in France, represented by Annicelle Kungne, is the largest pan-African payment portal that allows online businesses to accept payments made via mobile phones, cash and cards in 36 African countries.
Papaya Global in Europe, represented by Eynat Guez, is a platform that provides support for workforce management (payroll, relationship with suppliers, accounting services), benefits and cross-border payment solutions in over 100 countries.
From Latin America, represented by Stéphanie Fleury, it provides basic financial services for individuals and unbanked companies in Brazil through their application, internet banking platforms and application programming interfaces. Their goal is to promote financial inclusion among over 115 million people through their B2B2C financial ecosystem.
PosiVine from the Asia Pacific region, represented by Garima Satija, helps financial services organizations to increase customer loyalty and sales by offering personalized rewards and rewards. The company has built a loyalty program available across a network of over 15,000 partner merchants, through which customers can easily earn and redeem loyalty points by paying debit cards or enrolled credits.
North America's Alloy, represented by Laura Spiekerman, provides financial service providers with real-time risk identification and rating services, including customer knowledge, money laundering, and fraud detection.
The final results of the Impact Social competition:
Isahit from France, represented by Isabelle Mashola, is an innovative platform that promotes social responsibility and connects workers from Africa's socio-economically disadvantaged countries with French companies wishing to outsource digital projects.
Grow.ly in Europe, represented by Mireia Badia, is a business-to-business (P2B) crediting platform that connects SMEs in search of a source of finance with investors looking to achieve greater return on personal savings . Grow.ly helps SMEs in Spain to grow by reducing dependence on banks, accessing finance and boosting growth.
Mujeres Del Pacífico in Latin America, represented by Fernanda Vicente, is one of the largest Latin American entrepreneurship communities. They have worked with over 15,000 entrepreneurs from several countries and industries, supporting them, linking them and providing them with counseling.
Miranda Phua's Asia Pacific Zigway helps low-income families get rid of debt through a mobile app through which they can access cheap and flexible "nano-credits" directly from their mobile phone using a fully automated process.
NeedsList in North America, represented by Amanda Levinson, is a real-time need record, generated in response to a crisis situation. This open list, NeedsList, increases community resilience, transparency and collaboration to combat a crisis by tracking and anticipating real-time needs ahead, during and after a disaster.