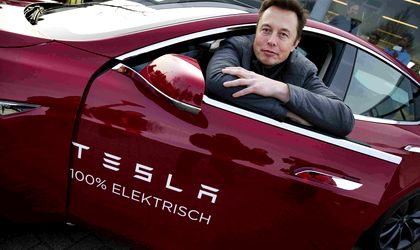 Tesla was on the brink of going into bankruptcy earlier this year during Model 3 production, says founder Elon Musk in an interview for HBO. "Essentially, the company was losing money stupidly. If we hadn't solved the problem quickly, we would have died. And it was extremely difficult to break it down," says the businessman, cited by StartUp Cafe.
"Seven days a week, 22 hours a day we were in the factory. It was really painful. People should not work so hard," Musk said. "But if I hadn't done all this, Tesla would have died."
He said all this while Tesla reported a very high quarterly profit of USD 312 million in October, from a net loss of USD 619 million in Q3 2017. The recent results exceeded Q3 2016 by USD 22 million.
The company delivered more than 83,000 cars, of which 55,000 were Model 3. Musk said that the target is for production to go up to 500,000 cars per year.
In the interview, Musk also said he had 70 percent chance of one day going to Mars with a rocket made by his company, SpaceX. He claims that such a trip to Mars will be possible in seven years, and tickets will cost "a few hundred thousand dollars."