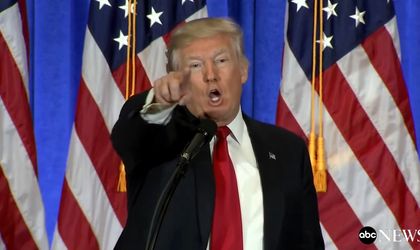 Donald Trump is holding onto the government shutdown for the 13th day in a row, not willing to end the it until his demand for USD 5.6 billion in border wall funding is agreed to by Democrats. The congressional leaders are expected to return to the White House tomorrow to resume talks, signaling that the shutdown will stretch into the weekend.
The White House is trying to convince Democrats that funding a wall on the border with Mexico is a matter of national security. Donald Trump said on camera that there was a proposal of USD 2.5 billion for the wall, but the number is considered too low and added that USD 5.6 billion is the equivalent of one day's worth of expenses in Afghanistan.
Trump's demand for funding triggered a shutdown of the government, affecting about a quarter of the federal government and 800,000 federal workers. The US president also said that the shutdown will last "for as long as it takes".
The government funding was halted on December 22 after the Democrats refused to pass the bill for the border wall and for the Department of Homeland Security that is responsible for the wall.
The USD 5.6 billion Trump is seeking would cover only a portion of the funds needed for the border wall, a project estimated to cost about USD 23 billion. Trump had said Mexico would pay for the wall, but Mexico has refused.