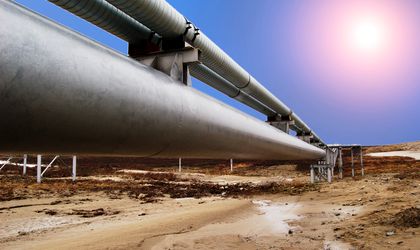 The United States Ambassador to Germany, Richard Grenell, issued a warning to German companies involved in the Russian-led Nord Stream 2 gas pipeline, telling them they could face sanctions if they take part in the project, according to Reuters.
US President Donald Trump has accused Germany of being a "captive" of Moscow because of its reliance on Russian energy, and urged it to withdraw from the Nord Stream 2 pipeline project, worth USD 11 billion.
The pipeline would carry gas from Russia straight to Germany. It has been criticised because it would deprive Ukraine of lucrative gas transit fees, making the country more vulnerable.
The ambassador issued the warning in a letter sent to several companies, in which he added that other European states also opposed the project.
Germany and European allies accuse Washington of using its Countering America's Adversaries Through Sanctions Act (CAATSA) to meddle in their foreign and energy policies.
German officials reacted to the letter by saying that the approach did not follow common diplomatic practice. Foreign policy spokesman for Merkel's conservatives in Parliament, Juergen Hardt, said that was seen as a direct threat and an "unacceptable one-sided tightening of the tone in the transatlantic relationship."
"If the U.S. president thinks he has to publicly show he is getting tough on Russia in view of the many question marks regarding his relationship with Moscow, he should not thereby impair the relationship with his most important ally," Hardt said.
The US Embassy said the letter was not a threat nor a form of blackmail, but "a clear message of US policy".