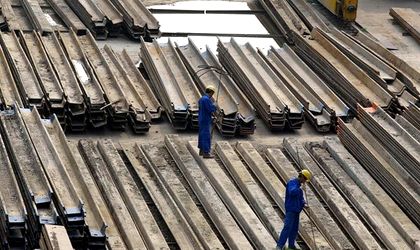 Donald Trump is not only slamming China with tariffs on imports but also the European Union. This morning it has announced that it plans to impose tariffs on aluminum and steel imports and the U.S. commerce secretary said that any escalation of the trade dispute between US and EU depends on how the bloc will react, according to Reuters.
The sources said that the decision should be made before Friday expiration deadline for exemptions to the planned tariffs. The announcement could be made today before the markets opened or after they close.
In March, Trump administration imposed a 25 percent tariff on steel imports and a 10 percent tariff on aluminum, but granted temporary exemptions to the EU, Canada, Mexico, Brazil, Australia and Argentina. The European Commission said the bloc should be permanently exempted from the tariffs since it was not the cause of overcapacity in steel and aluminum.
The Commission has also said that the EU will set duties on EUR 2.8 billion (USD 3.4 billion) of US exports, including peanut butter and denim jeans, if its metals exports to the United State worth EUR 6.4 billion (USD 7.5 billion) are subject to tariffs.
The sources that Reuters cited said if there is an escalation it will only be because the EU would have decided to retaliate and Washington did not want a trade war with the EU. On the other side of the ocean, French Finance minister said that EU did not want a trade war also, but would respond if Washington imposed tariffs.
The standoff between EU and US could tip toward a trade war after Trump launched another national security investigation into car and truck imports that lead to new US tariffs.